By Andrey Dashkov, analyst, Casey Research
Everybody is looking for the next "unicorn."
That's a small company that grows into a billion-dollar valuation. When it happens, early investors make life-changing returns.
It's not uncommon to see gains like 5x, 10x, or even 100x.
What if I told you that there's an area with not one… not 100… but 1,000 "unicorns" likely to emerge?
And don't take it from me… some of the biggest firms on Wall Street are also expecting this to happen.
It's like the early days of the internet…
But possibly bigger.
I'll tell you about this trillion-dollar trend in a moment… and show you how to profit.
BlackRock CEO Is Big on Energy Transition
BlackRock is one of the world's biggest asset managers. It has about $8.5 trillion in assets under management.
People started calling Larry Fink, BlackRock's CEO, the "king of Wall Street."
And he is big on new technologies… especially those in the "green transition" and "environmental, social, and governance" (ESG) trends.
At the Middle East Green Initiative Summit in Saudi Arabia, Fink said:
It is my belief that the next 1,000 unicorns – companies that have a market valuation over $1 billion – won't be a search engine, won't be a media company. They'll be businesses developing green hydrogen, green agriculture, green steel, and green cement.
Fink's prediction didn't come out of nowhere. Investment is pouring into sustainable technologies…
Capital Is Flowing Into ESG-Friendly Ventures
In the realm of sustainable investing, battery storage is one of the hottest areas.
During the first quarter of 2022, energy storage, smart grid, and energy efficiency companies raised $1.6 billion, almost one-quarter higher than Q1 of 2021.
What's more, the recently passed Inflation Reduction Act allocated $369 billion to climate change mitigation initiatives. These include clean energy investments.
Total investment in the "green transition" sector has gone up, too. This year, it will likely grow by 8%, to $2.4 trillion dollars.
And some companies are already attracting hundreds of millions of dollars.
Like Arcadia, a start-up that connects renters and residents of multiunit buildings to community solar projects. Last year, it raised $100 million with top venture capital company Tiger Global.
The list of climate tech "unicorns" is getting longer. There are 47 already with a total value of about $131 billion.
Source: HolonIQ
Right now, the number of unicorns in "clean tech" is still below 1,000… but this area is growing fast. It's the beginning of the trillion-dollar trend I mentioned above.
How to Get Exposure to "Green Unicorns"
Some of the smaller companies in green energy are public. Which means investors could buy their shares today.
Some of them are private, making it harder for regular investors to access shares.
Even so, publicly traded investment companies are good options. BlackRock, for example, is a public company. Its shares trade on the New York Stock Exchange under the symbol BLK.
It's a giant investment house… but it puts money into a lot of other industries besides clean energy.
An ETF such as iShares ESG Aware MSCI USA Small-Cap ETF (ESML), on the other hand, only focuses on small-cap ESG-friendly companies. Some of them have a market capitalization below $1 billion.
This ETF is one of the easiest and best ways to get exposure to the clean technology trend, since its companies aren't on mainstream investors' radars yet.
Good investing,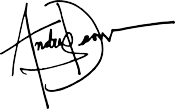 Andrey Dashkov
Analyst, Casey Research