By Andrey Dashkov, analyst, Casey Research
"Going green is bigger than the internet."
That was according to John Doerr, a partner at Kleiner Perkins, one of the biggest and most influential venture capital firms in Silicon Valley.
The firm's seen plenty of transformations unfold over the years… from the personal computer revolution, to the dot-com boom, to the rise of Apple and Microsoft…
It was even an early investor in tech giants like Amazon, Google, Twitter, and Snapchat.
So it's a big deal that one of its partners made such a bold claim.
I think the vision that Doerr had is proving to be right.
A massive amount of money is flowing into the "green" space. But I believe this is just the beginning. Billions in profits for well-positioned investors are up for grabs.
I'll explain why below… and show you how to get started with an easy way to profit.
"ESG" Is Gaining Momentum
Regular readers will know I've been pounding the table on a form of "green" investing called ESG.
As a reminder, ESG stands for "environmental, social, and governance." It's a set of standards for sustainability and transparency.
The better a company is at managing climate and social risks, the higher its ESG status.
Now, you might be thinking this sounds like a wishy-washy goal… ridiculous, even. But the profit potential of this trend is anything but.
No matter your personal opinion on it, more and more investors pay attention to these factors.
In 2020, over $1.7 trillion flowed into sustainable funds. And total assets managed under these funds soared 29% compared to 2019, despite the COVID-19 pandemic.
Investment titans like Bill Gates have launched billion-dollar venture funds that finance startups tackling climate change and other challenges.
And Michael Bloomberg has been pushing to add ESG criteria into his company's terminals so that investors can compare companies based on their ESG scores.
But the impact of ESG goes beyond individual investors or data providers… there are unstoppable forces driving money into ESG.
The Floodgates Are About to Open
Venture capitalists are in. They invested over $300 billion in tech startups in 2020. Of that amount, $33 billion was driven by ESG themes – 11% of their total investments in 2020.
Even global oil giants like British Petroleum and Chevron are investing in ESG – specifically clean energy. Recently, they put a combined $40 million into a startup drilling for low-carbon energy.
And then there's the government. The Biden administration just launched a $1.9 trillion stimulus plan, which widely increases funding for renewable and efficient energy programs and regulations.
And that's just the start.
A $2 trillion infrastructure and climate plan is in the works, which will aim to make the U.S. economy cleaner. It faces an uphill battle in congress, but the point is, more funding is on the way.
Regular readers know we look for opportunities with significant upside potential. Often, these opportunities are propelled by government interference. No matter your opinion on ESG or its goals, that's exactly the opportunity we have in front of us today.
And the good news is, profiting from the ESG trend has never been easier.
The Easiest Ways to Play This Megatrend in the Making
It'll pay to get positioned now. We're still in the earlier phases of this trend… but as I showed above, the big money is starting to pile in.
To profit before it's too late, I recommend the Vanguard ESG International Stock ETF (VSGX) for diversified exposure.
It holds a huge portfolio of 4,815 companies that fit ESG criteria. Just remember to position size accordingly, and never bet more than you can afford to lose.
And if you want to look deeper, consider the ESG Ratings Corporate Search Tool. You can type in a company's name or ticker symbol and see a breakdown of its ESG rating.
This is a great tool if you're looking to get exposure to individual companies on board with the ESG megatrend. Just make sure to do your due diligence before making any investment.
Good investing,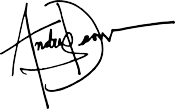 Andrey Dashkov
Analyst, Casey Research