Dear Reader,
Before we get to today's metals-sector analysis, I want to let you know that our founder and chairman, Doug Casey, will be speaking at this year's Freedom Fest, coming up in just a couple weeks in Las Vegas. For those of like mind or who are either curious or skeptical about libertarian ideas, there is no better venue.
Since this is fun, not work, it's easier to catch Doug at a time when he can chat. But I'll give you a fair warning: for the same reason, Doug tends to be at his most frank and politically incorrect best when he gives talks at Freedom Fest. Here's what he's said about this conference: "I can't imagine missing Freedom Fest. It's a unique opportunity to hear things and talk to people who are on the cutting edge. If you can possibly do it, be there."
Meanwhile, back in the world of metals and mining, several high-profile recent events – like what's happened to Barrick Gold in Chile – have many investors wondering about the whole idea of building new mines. In an original piece of research, our own Andrey Dashkov has a look at one of the most critical elements in this field: the impact of metals price assumptions on new mining projects.
I hope you find it as informative and useful as I did.
Sincerely,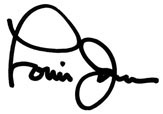 Louis James
Senior Metals Investment Strategist
Casey Research
Rock & Stock Stats

Last

One Month Ago

One Year Ago

Gold
1,391.25
1,433.75
1,613.50
Silver
21.58
23.38
28.41
Copper
3.19
3.29
3.35
Oil
96.95
94.48
84.22
Gold Producers (GDX)
28.12
28.71
46.93
Gold Junior Stocks (GDXJ)
11.28
11.85
20.71
Silver Stocks (SIL)
13.60
13.88
19.25
TSX

(Toronto Stock Exchange)

12,187.36
12,577.05
11, 466.42
TSX Venture
933.57
949.87
1,252.33