By Andrey Dashkov, analyst, Casey Research
Copper is a critical player in a trillion-dollar trend.
Yet it has been overlooked by investors and governments. For instance, it's not on the list of the 50 "critical elements" published by the U.S. government.
As a reminder, these elements play an important role in the country's national security, economy, clean energy transition, and infrastructure development.
Copper didn't make the list – yet. But as I will show you in a moment, it is one of the metals that is not only important for the modern economy… but is also set to become one of the most sought-after commodities.
The Coming Recession May Cause Copper Demand to Soar
The Conference Board – an independent think tank – estimates that over the next 12 months, the probability of a recession in the United States is over 95%. It predicts that both in the fourth quarter of 2022 and in the first quarter of 2023, the country's GDP will contract.
At Casey Research, we've been expecting a recession as well.
So, what does that mean for copper?
Traditionally, copper demand would slow down as the economy grinds to a halt.
But when a recession hits, something else happens: the government spends money to stimulate the economy.
After the Great Recession of 2008-2009, the U.S. government invested over $48 billion in transportation infrastructure.
That investment improved 42,000 miles of roads – almost 3,000 bridges, 850 transit facilities, and more.
If a recession hits again, what will happen?
More spending.
Plus, this spending won't support the "old economy" dependent on fossil fuels. That money will go towards the "new economy" based on electrification and decarbonization.
For example, the recently passed Inflation Reduction Act of 2022 includes hundreds of billions of dollars in incentives aimed at upgrading the U.S. economy and making it more sustainable. It's a clear priority for the U.S. government. And 69% of Americans say that developing renewable energy sources should be a priority as well.
In other words, this is the new economy needing millions of tons of copper.
High Demand and Slow Supply Produce a Copper Deficit
While a recession (and the subsequent government spending spree) may be great for copper, there's another catalyst for the metal.
By 2050, the global demand for copper is expected to increase to about 53 million tonnes.
That's more than two times higher than the current copper mine output.
Electric vehicle batteries, transmission lines, and renewable energy installations use enormous amounts of copper.
By 2026, global renewable capacity is projected to grow by more than 60% – to about 4,800 GW – according to the International Energy Agency.
You don't hear this point often, but the "new" economy in some ways is more resource-hungry than the "old" one based on fossil fuels.
As an example, renewable energy systems use 12 times more copper than traditional ones, according to Streetwise.
To keep up with the soaring demand, the world's copper mining companies would need to add the equivalent of the largest copper mine on the planet to its total supply.
And the world's largest copper mine, Escondida, has an annual production capacity of 1.4 million tonnes.
To close the projected deficit, the global copper industry would need to invest over $100 billion into building new mines.
It's a tall order.
What's more, existing mines have a limited lifespan. They can't produce copper forever because their reserves get depleted through production.
Second, early-stage copper projects need years to go from the exploration stage to the development stage to finally, if everything goes well, start producing metal.
Combine all these factors together and we could see the copper market enter a supply-demand imbalance in the coming years. From there, the situation will only worsen for copper consumers and improve for the investors positioned to profit from the imminent copper deficit.
It's not too late to establish a position in the copper sector. A convenient way to do that is through an ETF like the Global X Copper Miners ETF (COPX). It holds a portfolio of 41 copper mining companies which are poised to witness one of the biggest bull markets in copper over the next years – if not decades.
Good investing,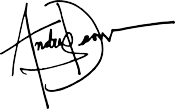 Andrey Dashkov
Analyst, Casey Research