By Andrey Dashkov, analyst, Casey Research
ESG (or environmental, social, and governance) is a megatrend that will create trillions of dollars in value.
And hundreds of trillions of dollars under investment management are aligned with goals like battling climate change already.
But the ESG area is confusing for a lot of investors…
They don't have a clear understanding of what ESG means.
So today, I'll give you an easy way to think about ESG… and a great way to invest in it.
And the time to act is now.
What Is ESG, Anyway?
ESG is an investment approach, just like value investing or growth investing.
Warren Buffett is one of the best-known value investors out there. The strategy is to seek out stocks that look "cheap." This "cheapness" should show as low multiples, like price-to-book ratio or high yields, such as free cash flow yield.
(As a reminder, free cash flow is the amount of money a company generates after it covers its costs and ongoing capital expenditures.)
Growth investors prefer companies that are, well, growing. Think early-stage tech stock.
Profitability isn't a concern as long as growth is there. Tesla is a good example.
ESG investing is just like that. Investors who want to put their money in ESG seek out companies that could contribute, in broad terms, to a cleaner, more efficient, and fair future.
Does it sound vague? Well, ESG isn't just a set of fixed rules. But neither is value or growth investing. All of them involve judgment calls and flexibility.
Commodities Are the "Gateway" ESG Space
Call them a "gateway" or a "shortcut" to ESG, but the commodities that play a huge part in the global economy becoming cleaner and greener are set to be one of the biggest winners of the coming decades.
You don't need to be a tree-hugger to be on board. ESG has less to do with politics (although it plays a part) and more to do with progress and innovation.
Take the electric vehicle (EV) industry. It's growing fast. By 2040, EVs will make up about one-third of the global light-duty vehicle fleet.
They need batteries and charging infrastructure.
So, the demand for lithium, copper, and nickel will keep growing.
And that's exactly why companies such as the mining giant BHP are going out of their way – literally – to find new projects.
BHP is looking to develop a massive copper project in Ecuador and a nickel project in Tanzania.
These aren't "mainstream" mining jurisdictions like Canada or Mexico. But mining majors are willing to take political risks to make sure they have access to "future metals" that will power the electrification push across the world.
In other words, the world's largest miners are hunting for the metals green technology needs.
A Perfect Setup for a Long-term Bull Market
The Financial Times quoted Goldman Sachs analysts who predicted that we're near "peak copper." Soon, copper production could peak and start declining because of the low grades of the existing mines and underinvestment in new ones – while the demand for the metal continues to soar.
This is a perfect setup for a long-term bull market.
And not only in copper but also other ESG-friendly "future commodities" such as aluminum, nickel, and lithium.
Take this conversation I had recently with a friend who works in energy engineering… He says offshore wind turbines are one of the hottest trends in energy.
That's because people don't want giant turbines close to their properties. They are huge and rather unattractive. Building them offshore is a better choice from an aesthetic perspective.
But offshore turbines need even more copper than onshore ones.
Why? They need to be connected to the main grid via longer conductors… which require copper.
And that's just one factor.
The more electrified the world gets, the more copper and other commodities it needs.
What to Do Now?
A study done by Rockefeller Capital Management said that companies that improve their ESG scores outperform the companies whose scores decline.
In other words, becoming ESG-friendly means higher future returns.
Some of the "future metals" have hit multi-year highs recently. This scares investors.
But in my opinion, this bull market will continue for years. And investors could see new all-time highs.
Investing in commodities through exchange-traded funds (ETFs) is one of the simplest options. For copper, specifically, the United States Copper Index Fund (CPER) should do the job well.
The global economy is changing, but there's no way around the fact that commodities will continue playing a critical role in the economy of tomorrow. Investing in "future metals" like copper is a great way to play the ESG trend as well.
Good investing,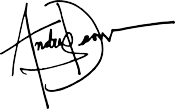 Andrey Dashkov
Analyst, Casey Research
P.S. Exchange-traded funds are good if you want steady, slow returns…
But if you want to juice your gains from this trend… you should check out Dave Forest's presentation before it's taken down. He went live on Wednesday to urgently tell you about a $3 play which is set to boom from ESG investing… the accelerating electric vehicle trend… and the commodities rise. Check it out right here.