By Andrey Dashkov, analyst, Casey Research
Interest rates are about to go up higher and faster than many investors think.
The Fed has released its June meeting notes, and they suggest that hikes are far from over. In fact, future hikes could be on the higher side: 0.75 percentage points and more.
That's because the Fed is behind the curve. Its original prediction that inflation is transitory has clearly been wrong.
In May, annual inflation reached 8.6%. Some components of the Consumer Price Index soared much more, however. Food became 10.1% more expensive compared to May 2021, while the energy index rose 34.6% year-over-year.
What's more, the Fed has changed the narrative around inflation and how it plans to deal with it. The Fed now wants to pacify the market and do whatever is necessary to bring down inflation.
Even if it means higher and faster interest rate hikes.
The problem is… these rate hikes have panicked the markets. Since the beginning of this year, the S&P 500 has lost about 19% of its value.
So how can investors protect their portfolios against further interest rate hikes?
There's an interest rate hedge that you may not have on your radar – one that has worked well so far during this hiking cycle.
Two Asset Classes That Need Protection From Higher Interest Rates
When it comes to interest rate hikes, two asset classes need protection.
First, bonds. They have an inverse relationship to interest rates. Higher rates mean lower bond prices.
The problem is, they tend to pay a higher return, so they've been popular with investors starved for yield.
Now that rates are rising, these bonds' market prices are declining. For example, the prices of the bonds issued by the S&P 500 companies are down 13% on average.
Second, growth stocks. These companies tend to emphasize growth and long-term profitability. When interest rates rise, investors grow fearful these companies won't be able to maintain their current growth trajectory.
Growth stocks are most popular during bull markets. Over the past five years, growth stocks within the S&P 500 index outperformed the broader index by more than 60 percentage points.
Now, the picture is reversed. While the S&P 500, on average, is down 19% this year, its growth stocks are down almost 26%.
Even though growth stocks and bonds are very different, they're both exposed to interest rate hikes.
To hedge against rising interest rates, you need special tools. Some of them are complex, but the one I am about to bring to your attention is very simple.
How to Play It
To protect your portfolio against future interest rate hikes, consider this exchange-traded fund (ETF): Simplify Interest Rate Hedge ETF (PFIX).
By using a type of security usually only available to institutional investors, it provides a transparent interest rate hedge.
And so far, it's delivered excellent performance. Year-to-date, it's up 56%.
Since the Fed isn't going to stop hiking anytime soon, it's not too late to add this layer of protection to your portfolio.
Good investing,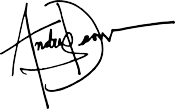 Andrey Dashkov
Analyst, Casey Research