By Andrey Dashkov, analyst, Casey Research
The latest inflation number surprised mainstream analysts.
They expected inflation to start slowing down significantly. It didn't.
In April, consumer prices were 8.3% higher than a year ago.
Energy prices, in particular, continued soaring. Fuel oil was 80.5% more expensive in April than a year ago.
Investors sold almost every asset they could… bond prices dropped… as did equities.
Nasdaq, the tech-heavy market index, dropped 3.2% in one day.
The S&P 500 lost 1.6%. Since the beginning of the year, this index has been down 17%.
But at Casey Research, we weren't surprised by the new inflation number.
We've been preparing months for this. In fact, we saw this coming over a year ago…
As the market continues to figure out what to do next (and sells almost everything in the process), we have an anti-inflation strategy that works exceptionally well.
I'll tell you about this strategy in a moment.
For now, let's see where inflation could go next and what it means for your portfolio.
Inflation Will Remain High Until the End of the Year
Investors are watching inflation numbers like never before.
Arguably, it's the most important number in the markets today.
The reason? The Fed uses it to decide how fast they need to hike interest rates.
High inflation numbers could turn into higher interest rates and faster increases.
And that's bad for the stock market… especially the tech sector.
Early-stage companies rely on external financing to continue their operations.
Higher interest rates make debt expensive.
And as investors sell their shares in response to high inflation numbers, stock prices also go down. If a company wants to finance itself with shares, it will get a worse price for them than before.
In other words, there's a reason why the tech-heavy Nasdaq is down so much.
And investors are wondering when the pain will end…
You Should Still Protect Your Portfolio Against Inflation
I'm predicting that things could look much better in a year.
One of the most important inflation drivers – supply chain bottlenecks – has started easing up.
A higher supply of goods will ease some of the inflationary pressures. More goods will be available to satisfy the world's high post-pandemic demand.
The oil shock caused by the war in Ukraine and the post-pandemic recovery before that will not be around forever.
Nobody knows exactly when oil and gas prices will start going down, but the International Energy Agency is already predicting that global demand will decrease while production increases.
This is good news for energy buyers… but it could also take months before we see oil and gas prices moderate.
If high inflation lasts longer…
Then you might want to consider some of the investments that Dave Forest and John Pangere have been discussing in Strategic Investor.
We Have Been Profiting From Rising Inflation
We saw this coming a year ago…
And started talking about investments that – in the long-term – outperform almost any other asset class… like stocks, bonds, and even gold.
I'm talking about farmland.
My colleague John Pangere says:
In fact, since 1992, farmland returned more than 1,750% in total. That easily beats gold's return of 435%. And more importantly, the NCREIF Farmland Index hasn't had a single down year for nearly 30 years.
That's an incredible track record.
From a long-term perspective, farmland has been the best way to beat inflation over the past 20 years.
Last May, we recommended a farmland company to our Strategic Investor readers.
Since then, this company has soared by 40%.
In the meantime, the S&P 500 lost almost 6%.
All in all, this recommendation outperformed the market by 46 percentage points over a year.
So when investors are scared and everyone's attention is on a single number (inflation), some assets continue making money even as everybody is clicking "sell."
And regardless of whether inflation will moderate by the end of the year or later, farmland remains one of our favorite investments.
Good investing,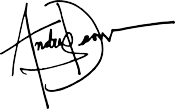 Andrey Dashkov
Analyst, Casey Research
P.S. For more ways to profit from this current bout of inflation, check out Dave Forest's special briefing right here. He'll tell you everything you need to know to strategically position your portfolio.