By Andrey Dashkov, analyst, Casey Research
Picture a country trying to be a global leader in clean energy…
…Which for years has pushed the "green agenda"…
…Invested in all things green and sustainable, including electric vehicle infrastructure…
…And even set new climate goals for itself – including calling for investment in "new infrastructure," like 5G and high-voltage energy transmission as part of its $500 billion COVID recovery package.
That country is China – and it appears to have done a complete 180 on its green push…
But we'll tell you how to play this for gains today.
If this is your first time reading the Dispatch, welcome. If you've been here before, welcome back.
At the Dispatch we have two goals:
To introduce you to the most important investing themes of the day, and

To show you how to profit from them.
We do this by showcasing ideas from our in-house investing experts, Dave Forest and John Pangere. And from the founder of our business, Doug Casey.
China's "Green Flip"
In short, a supply crunch and lack of consistency on the part of the Chinese government are to blame for this 180 on clean energy.
China is in a difficult position… it's facing an energy crisis.
High demand meets slow supply growth.
See for years, it relied on coal for most of its energy generation. But as a result of the "green push," some coal mines were closed. Others didn't invest in production capacity.
But it looks like there's not enough green electricity to make up for the lost capacity…
It's still hard to say how long this situation will last. And it looks bad for China's government, which had few other options but to order that coal production ramps up to meet soaring energy demand.
Right now, China needs to go back to producing as much coal as it can to make sure it has enough power for its economy and households this winter.
And the result is soaring coal prices – up 260% year-to-date – led by China's demand.
China's Down… But I Wouldn't Bet Against It
But the bigger story is, if there's not enough electricity to power China's massive economy, its growth will slow.
Goldman Sachs, for example, has revised down its full-year estimate of China's GDP growth this year. The estimate is down from 8.2% before to about 7.8%.
It could be revised down again, of course. Apparently, the energy crisis in China is in full swing, and it will impact the country's growth until the end of the year.
But China is a competitive country. I wouldn't count it out of the clean energy race just yet.
Consider that China has over 284,000 public EV charging outlets. That's almost double the amount of conventional gas stations in the U.S.
China knows that for clean energy adoption – like EVs – to rise, you need the infrastructure. So they had been going all-out to make that happen.
The changes in infrastructure won't just go away because it needs dirty, smoggy coal to fill the gap in another unusual year…
What to Do
Clean energy is still a huge trend. As is the unstoppable rise of ESG (environmental, social, and governance), which we've discussed previously in these pages (see here, here, and here).
The best thing to do now is… get on board and hold tight for the ride.
Now, there are many ways to invest in clean energy and the ESG trend.
One way is lithium, which I recommended in June 2020. If you had followed my advice and picked up a small position in the Global X Lithium & Battery Tech ETF (LIT), you would be up 182%.
Another is the iShares MSCI Global Impact ETF (SDG), which I recommended in October 2020. It's an ETF that invests in ESG companies and gives you broad exposure to the ESG megatrend. You'd be up 21%.
And in April, I told you to get into the Vanguard ESG International Stock ETF (VSGX) for diversified exposure before it's too late. You'd be up 3.3% if you invested.
These gains are good for ETFs… But today, we're going a different route. A route for making quadruple-digit gains…
Over the past two weeks, my colleague Dave Forest has been pounding the table on the immense profit power of warrants. In fact, on Wednesday night he went live for the first time with a seminar to lay this incredible billionaires' investment tool out for the general public. (Check it out here.)
He told everyone how to get in on an Amazon and Jeff Bezos-backed warrant play that's basically being forced up in value. And… it's a clean energy play.
What you may not know is Jeff Bezos committed Amazon to be net-zero carbon in 20 years.
So he's pledging billions of dollars to make that happen. Part of that is making sure more of Amazon's fleet of trucks is electric. And when one of the world's biggest companies – and the world's richest man – is on board with a trend… you should take notice.
What's more… just yesterday, Dave recommended a brand-new warrant to play the clean energy trend. Consider the last one he recommended in the same industry went up 2,805%.
You may have a chance to see that kind of gain if you get in before mid-November. Access the replay on Dave's big event today. It won't be available for much longer.
Good investing,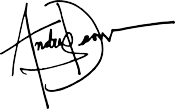 Andrey Dashkov
Analyst, Casey Research