By Andrey Dashkov, analyst, Casey Research
When interest rates rise, investors look for value.
That's because the previous period of high growth is over – temporarily – and the "growth" stocks that were favored during the latest bull market lose popularity.
S&P Growth, a sub-index tracking "growth" companies within the S&P 500 universe, is down almost 30% this year.
As a reminder, "growth" stocks are the ones with high revenue and income growth. They don't pay dividends, but investors hope that because these firms expand their business rapidly, their shares will soar.
Delivering growth is much easier in a low-interest rate environment. Both debt and equity capital are cheaper, which helps companies expand. When interest rates rise, this growth could stall.
Value stocks, on the other hand, are perceived as safer bets. In an environment like the one we're in now, investors prefer safety.
Investors buy these stocks not because they are growing fast (though some do), but because they are "cheap."
These are the stocks that Warren Buffett loves. And on which he built his multibillion-dollar fortune.
One sector looks extremely appealing to value investors right now…
…For two reasons: it looks like good value, and it has little downside.
Mining Companies Are a Bargain
Some investors look at prices to determine how cheap a stock is. If the price is down, it's considered "cheaper."
Though price does provide some perspective, there are other ways to determine if a stock is cheap. Valuation multiples are helpful in this case.
I've looked at the enterprise value-to-EBITDA multiple (or EV/EBITDA) for the Bloomberg World Mining Index.
(As a reminder, enterprise value is the "price" of a company if it were bought by an investor. It's the sum of a company's market capitalization and its net debt. EBITDA – or earnings before interest, tax, depreciation, and amortization – is a popular profitability metric.)
And the global mining space looks as cheap now as it did during the Global Financial Crisis of 2008–2009.
The last time mining companies were this cheap, they didn't stay at these levels for long. Valuations soared, and their share prices followed.
A value investor looking at this chart would see a solid argument that the global mining sector is "good value."
But there's more to the story…
Sour Market Sentiment Means Little Downside – and Potential Upside
If you aren't excited by mining companies, look at it this way.
Excitement might be a contrarian indicator. After all, our motto here at Casey Research is "buy when there's blood in the streets." It's not "buy what everybody likes."
That's how Warren Buffett built his wealth. He bought stocks that were cheap and unglamorous. This is the time to trace his footsteps.
And here's why mining companies are a particular bargain, both from the valuation standpoint and the sentiment perspective.
A recent Bloomberg analysis points out that on average, mining stocks have priced in about a 35% cut to their future EBITDA estimates. In other words, the market has already priced in a fall in the mining companies' profitability.
So, if a miner delivers a 35% downside earnings revision, Wall Street analysts won't change their valuation models much.
But anything rather than a catastrophic earnings revision will be a positive surprise.
And it could drive the companies' share prices upwards.
This is a great setup for investing in mining companies. They are cheap, and almost any positive news will be a "surprise" or a catalyst to their share prices.
To see which companies look like the best buying opportunities, I recommend you check out Casey Research's Super Spike Advisory service.
It's our premium advisory focused on commodities, where they will move next, how to profit from their rise during bear markets, and where to invest for maximum gains.
Good investing,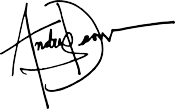 Andrey Dashkov
Analyst, Casey Research