Kris' note: This week at the Dispatch, we shared why we're so excited about one of the hottest trends on our radar: 5G. It's creating some of the biggest moneymaking opportunities in the market… including self-driving car technology.
That's why Dave Forest, our in-house resource and tech expert, has been pounding the table on it for some time. And he just released new research on an exciting way to profit…
And today, we're touching on another tech trend that has a very close relationship to 5G and self-driving cars – electric vehicles (EVs).
To do that, I'm handing things over to our longtime analyst, Andrey Dashkov. He says one surprising area of the auto industry will be the EV market's next target. And he thinks it'll be explosive…
---
By Andrey Dashkov, analyst, Casey Research
Last week, Ford announced the arrival of its electric pickup truck, the F-150 Lightning.
Compared with other models, like Tesla's Cybertruck – which looks like something out of a science fiction movie – Ford's model looks… a little unexciting.
But that's actually a good thing.
Tesla's Cybertruck
Source: The Driven

Ford's F-150 Lightning
Source: Car and Driver
Ford's more traditional look is exactly what many truck buyers want.
In fact, in less than 12 hours of its announcement, Ford received over 20,000 reservations. The company is even saying that it will have to cap production for the first year.
In other words, there's so much demand for electric trucks that even one of the most established players like Ford can't keep up…
If this is your first time reading the Dispatch, welcome. If you've been here before, welcome back.
We have two goals here:
To introduce you to the most important investing themes of the day, and

To show you how to profit from them.
We do this by showcasing ideas from our in-house investing experts: Dave Forest, Nick Giambruno, and the founder of our business, Doug Casey.
Today, I want to show you why electric trucks are such a big deal… why I think the market for them is about to explode… and why now's the perfect time to see potential windfalls.
Fortunes Are Already Being Made
Before I dive in, let's back up a bit.
Regular readers know we've been following the electric vehicle (EV) trend for quite some time. We think it's one of the biggest moneymaking opportunities to have on your radar.
Dave Forest, our in-house resource expert who heads up the Strategic Investor advisory, has been following this trend closely for a few years now. He believes EVs are the future.
In fact, Dave's readers booked a 283% gain on one of his EV-related picks this year. And another is up over 90% at writing.
There are fortunes to be made in this space… if you get in on the right trends early.
I think one of the next big trends in this market will be electric pickup trucks.
The EV Market's Next Target
The whole auto industry is going electric.
And that industry generated about $2.8 trillion globally in 2020. By 2030, the total revenue could reach $3.8 trillion.
And it's moving away from gas-powered cars. That gives the EV market the chance to soak up some of that revenue.
EV sales are projected to grow 45% per year, and reach $1.2 trillion as early as 2027.
One of the biggest ways for EV-makers to cash in on that trend is electric pickup trucks. I wrote about this in the Dispatch back in March.
To recap, pickup trucks make up the biggest sector of the automobile market. It's a $125 billion industry. For comparison, luxury cars are just a $7 billion industry.
Pickup trucks also have the highest margins within the automotive industry, meaning carmakers earn more money per truck than any other vehicle. And that makes them a natural next target for major EV players.
EV manufacturers in the truck space are waking up to the same fact: the demand for their products is overwhelming…
Pressure Is Building
It's not just Ford. Other players in the EV field are coming out with pickup trucks, too.
Like Rivian's R1T, expected to start delivering the first trucks to consumers as early as June. (We'll keep you updated on any opportunities as that unfolds.)
Here's the bottom line.
EV makers are in for a windfall profit. And the pickup truck market is the key to cutting of a slice of the pie for themselves.
That's why we've seen multiple big players fighting for their piece.
In my opinion, one of the best ways to get exposure is through an exchange-traded fund such as the Global X Autonomous & Electric Vehicles ETF (DRIV).
It holds a basket of companies that develop and produce EVs and their components. It also includes both Ford and Tesla, so you'll have some indirect exposure as the electric truck rollout picks up steam.
And if you prefer holding individual stocks, you can research the companies it holds and determine which are right for you. Just make sure to never bet more than you can afford to lose.
Good investing,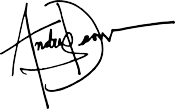 Andrey Dashkov
Analyst, Casey Research
P.S. Right now, we're seeing some of the biggest tech breakthroughs of our lifetime. The rise of EVs is just one advancement that will make things that were once in the realm of science fiction a reality.
But it's not the only tech trend on our radar.
The 5G rollout is another. And it won't just revolutionize our data. It's essential for self-driving cars… smart homes… life-saving remote surgeries… The list goes on.
There's just one problem: It doesn't work as promised.
Fortunately, there's a solution. And Dave Forest just revealed the tiny company that has the key to fix it.
He believes it could make well-positioned investors a fortune. Just go right here for his full breakdown.