By Andrey Dashkov, analyst, Casey Research
The latest news from the Fed isn't promising.
As expected, it's going to start raising interest rates. The Fed has just hiked the key interest rate by 0.25 percentage points, and it will likely continue doing so until the end of the year.
The Fed's reasons for doing this are familiar. Higher rates are supposed to help combat inflation. As a reminder, in February, inflation soared by 7.9% compared to 2021. That's the highest level it's reached in 40 years.
But there's a problem.
Higher interest rates could halt the post-pandemic recovery.
And they may not do as much as the Fed thinks to fight inflation.
They could make life more expensive for a lot of Americans in the future… through higher mortgage rates… and other interest payments.
Meanwhile, the prices of food or energy may stay high because of external factors such as the war in Ukraine and supply chain issues.
So, high inflation could continue longer than expected.
Strategic Investor editor Dave Forest predicted this as far back as 2020:
Over the coming years we expect the dollars needed to produce a sufficient [investment] income will keep growing. That doesn't mean we'll see massive inflation like some analysts are predicting. We could see something more like stagflation. That's when growth stalls while prices rise. This is the deadliest combination possible.
To navigate this scenario, consider this off-the-radar strategy…
The Barbell Strategy Redux
I talked about the "barbell" investment strategy this week.
As a reminder, it's a way to manage the risk of a market slowdown.
It involves buying assets of two kinds…
Imagine a barbell with two plates on each side. The one on the right represents the "higher-risk, higher-reward" assets such as early-stage tech companies.
On the left side, you have the "lower-risk, lower-return" assets… These could provide the diversification benefits your portfolio needs when times get tough… such as when stagflation hits.
In my previous article, we discussed how you could handle this risk through safe stocks paying high dividends…
Today, I'll tell you about another way to find the assets that could get you through the dark times ahead.
Cash (Flow) Is King
When economic growth slows and interest rates rise, early-stage tech companies and other high-risk assets are put under stress.
But there are other assets, and they aren't as vulnerable to the changes in the markets…
Why?
Because they generate a lot of free cash flow.
As a reminder, free cash flow is a profitability metric. It tells you how much cash a company has left after it's covered all its costs and necessary capital expenditures.
It's quite literally the amount of cash a company has left at the end of a quarter or year.
Positive free cash flow is hard to achieve. After all, businesses need to constantly reinvest in themselves to continue growing.
But the ones that have positive cash flow share an advantage… They have spare liquidity. They could return it to the shareholders, pay it out, or just keep it for a rainy day.
They are great candidates for our "barbell" strategy.
And below, I found some of the companies that have high free cash flow.
On top of this, they are exposed to the "green energy" revolution. In one way or another, they work in the renewable energy sector. This is important because green energy is part of the multi-trillion ESG (environmental, social, and governance) trend that will continue even if the U.S. economy as a whole hits a snag.
You may want to consider this list and use it to protect your portfolio against the upcoming economic slowdown.
| | | | |
| --- | --- | --- | --- |
| Company | Symbol | Market Cap, Million USD | Free Cash Flow, Million USD |
| Resolute Forest Products Inc. | RFP | 1,045.5 | 530.1 |
| PPL Corporation | PPL | 19,487.1 | 8,076.3 |
| Hawaiian Electric Industries, Inc. | HE | 4,592.2 | 1,038.3 |
| Compañía de Minas Buenaventura S.A.A. | BVN | 2,567.8 | 436.0 |
| Atlantica Sustainable Infrastructure plc | AY | 3,868.3 | 602.1 |
| Alcoa Corporation | AA | 13,666.1 | 1,804.6 |
| Constellation Energy Corp. | CEG | 16,754.6 | 2,135.5 |
Source: Capital IQ
The market isn't taking the risk of stagflation seriously yet. Which makes it the best time to start preparing for what is about to come.
Good investing,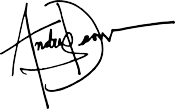 Andrey Dashkov
Analyst, Casey Research
P.S. With no end in sight to rising prices, global supply chain issues, and political strife… we suggest preparing for stagflation in more ways than one.
Luckily, Casey Research expert Dave Forest can help. He's put together an urgent briefing on what you should do for the next few months.
To protect your wealth… your family… and even come out ahead during all this… check out Dave's presentation here.