Kris' note: We know the world is hot for cryptos right now. But even some of the most respected crypto experts say most coins will never amount to anything. Our own Nick Giambruno has gone so far as to say that apart from bitcoin, they're all trash.
Whatever the reality, we'll leave that for the experts to scrap over.
Instead, today we'd prefer to focus back on a type of investment that gets zero coverage – but can deliver comparable returns. It's not on the front page of The New York Times. It doesn't have busboys or bellhops arguing over which one to buy or sell.
But what it does have… is incredible opportunities to grow your wealth. Our colleague Dave Forest has proven that with gains of up to 4,942% in one case. And today, Andrey Dashkov shows how this little-known investment idea continues to throw off triple- and quadruple-digit gains. Read on for more…
---
By Andrey Dashkov, analyst, Casey Research
If you're turning to mainstream outlets for news on inflation right now, you're probably lost.
Because the numbers say one thing. But the Fed is saying another.
Last month, we saw the highest rate of inflation since 2008.
And according to Aljazeera, producer prices – which measure inflation from the perspective of producers – saw a record rise in May.
But the Fed doesn't seem concerned – and the mainstream is taking note…
Texas News Today reported that Fed Chair Jerome Powell thinks it's "very, very unlikely the U.S. will see 1970s-style inflation," when inflation was double the long-term average.

Reuters notes that the "Fed won't raise rates on inflation fears alone"… suggesting that it's not acknowledging the high risk of inflation panic.

And according to USA Today, the "White House, Federal Reserve push back on inflation concerns as prices shift."
But are you reassured? I'm not…
Welcome to the Dispatch. If you're a longtime reader, welcome back. We have two goals here:
To introduce you to the most important investing themes of the day, and

To show you how to profit from them.
We do this by showcasing ideas from our in-house investing experts: Dave Forest, Nick Giambruno, and the founder of our business, Doug Casey.
Today, we'll revisit how rising inflation is giving the oil industry a boost – and why Dave's so excited about it. Plus, I'll share his explosive strategy to use for even more upside.
Markets Confirm What Dave Said Back in May
Despite what the Fed says, inflation has been smashing expectations for months now, as the U.S. economy continues to reopen.
The consumer price index, or CPI – used to measure overall inflation – was up 5% in May. As I said above, that's the biggest increase since 2008.
So the story is quite clear: inflation is here.
We can debate how bad it will get… or whether the Fed is right in maintaining its current policy… but that won't make you money.
Prices are already up. And it's not just your imagination. Gas prices, for example, are up 56% compared to May 2020.
And as I showed last week, energy prices as a whole are rising more than ten times faster than overall CPI, up over 50% compared to last year.
That's why Dave's been bullish on energy commodities like oil and other fossil fuels.
Back in May, he said:
Electric vehicles and clean energy may have their day in the sun, but fossil fuels still are the best way to maintain our way of life today. That will hold for years to come.
Since then, oil is up 11%. In the meantime, the broad market, as measured by the S&P 500, is up just 1.4%.
In other words, oil's outperformed the broad market by a factor of almost eight.
This performance is impressive. Broad markets are notoriously difficult to outperform, let alone by this kind of margin.
That's why last week, we encouraged readers to consider adding some oil and oil stocks to their portfolios, to get leverage to these rising prices. Dave believes every investor should have some exposure.
But today, I want to tell you about another little corner of the oil market on Dave's radar. It has the potential to vastly outperform individual oil stocks – without taking on unnecessary risk.
This Should Be on Every Investor's Radar
To show you what I mean, let's look at an example.
Consider a company like U.S. Well Services (USWS). (Note that I'm only using it as an example. We're not recommending it today.)
This company provides fracturing services for the oil industry. And its shares have done wonderfully.
Over the past 12 months, they are up 62%.
But other investors generated returns almost four times higher with the same company… using something called warrants.
Warrants are issued by publicly traded companies. They trade on public exchanges, just like shares. And you can buy and sell them just as easily with the click of a mouse.
Warrants give the holder the right, but not the obligation, to buy an underlying stock at a certain price over a predetermined time period – often three to five years from the date of purchase.
But there's another critical difference between shares and warrants…
Warrants can deliver much higher gains.
Over the past 12 months, the U.S. Well Services warrants have soared by over 245%. Remember, shares are up just 62% over the same period.
And for comparison, the Energy Select Sector SPDR Fund, an ETF that holds companies producing oil, gas, and other fuels, is up just 38%.
U.S. Well Services warrants trade on public markets under the symbol USWSW.
If you had known about it, you could have bought the warrants just as easily as shares – for a fraction of the price.
At their peak in February, the share price reached $2.70. The warrants? Just $0.48 apiece.
Which means that for $100 you could have purchased either 37 shares… or 208 warrants.
And if you had sold at their peak in February, you could have booked an impressive 850%.
We think this is one of the best ways to play oil amid rising inflation. In fact, one of Dave's warrant picks is up 374% right now.
But another reason we like warrants is, you can use them to play just about any market. And Dave's brought readers exceptional returns in some of the hottest trends on our radar – like 2,000%… 2,805%… even 4,942%.
With that kind of upside, we think warrants should be on every investor's radar. For all the details on how warrants work… and to access Dave's warrant picks, just go right here.
Good investing,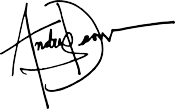 Andrey Dashkov
Analyst, Casey Research