By Andrey Dashkov, analyst, Casey Research
Imagine a sporting event with thousands of live spectators… millions of online viewers… and a global market nearing $1 billion.
It's not football… soccer… or even baseball.
I'm talking about esports.
Esports is a form of competitive video gaming. It's sort of like traditional sports. But instead of rooting for teams like the Eagles or Cowboys, spectators cheer on gamers like Tyler "Ninja" Blevins.
The tournaments look something like this…
Source: Gaming4.cash
As you can see, it's quite a spectacle. Giant arenas… rock concert-style lighting… audiences going crazy for their favorite gamers and teams…
The esports industry is relatively new. But it's already raking in massive profits. That makes it an exciting area for investors to make some serious money.
In fact, the Esports & Digital Entertainment ETF (NERD) soared 106% over the past year.
But that's chump change compared to the gains in my colleague Dave Forest's Strategic Trader portfolio… thanks to one of our favorite wealth-building strategies.
I'll tell you all about it below… and show how you can have a shot at those returns.
Esports Is a Key Growth Industry of This Decade
Esports has only been around since the '70s. But it's taken off in the past several years. The biggest tournaments feature seven-figure prize pools. And world-class players earn seven-figure salaries.
And 2021 will be a key year. The industry is expected to surpass $1 billion in annual revenue, with nearly half a billion spectators.
Between 2020 and 2023, the industry will grow at about 15% per year. For comparison, that's about five times higher than the growth of the traditional sports industry in the U.S.
With audiences growing and revenue soaring, esports will become a major player in the sports industry.
That's why Dave has been pounding the table on the esports trend… and playing it with something called warrants.
If you're just joining us, warrants are one of our favorite tools for making big, fast gains. A warrant gives the holder the right (but not the obligation) to buy a share of stock at a specified price over a predetermined time period.
And warrants are just as easy to trade as stocks, right from your regular brokerage account.
We like warrants because they give you exposure to all the upside of a trend… without betting the farm.
Dave's track record speaks for itself. In fact, two of his esports warrant plays are up 158% and 239% right now. But let me show you another example of what I mean…
The Power of Warrants
Take Jackpot Digital.
It develops electronic gaming products. And its shares have done well this year, up 256%.
But the warrants made an absolute killing. They're up 900% – more than three times higher than the stock.
That's an incredible return.
Keep in mind, I'm not recommending Jackpot's shares or warrants today. The point is, warrants can deliver outsized returns.
The best part? At their peak, Jackpot's shares traded for around C$0.27. The warrants? Just C$0.05, more than five times cheaper.
And Jackpot shows how warrants can take off slowly… then suddenly, outperforming the underlying stock by an impressive margin – without putting more at risk.
That's the power of warrants. And it's the kind of potential Dave sees ahead for his esports picks.
But there's another benefit to warrants you should know about…
How to Profit
As I showed above, warrants are an explosive way to play the growing esports trend.
But you can use warrants to play just about any trend. You name it, and there's a warrant for it.
Dave's used warrants to play some of the biggest breakthroughs on our radar… like 5G… electric vehicles (EVs)… and cannabis.
In 2020 alone, Dave and his readers played the mattress industry for 4,942% with Purple Innovation warrants – while shares were up just 414% over the same period.
They did it again just a month later in the EV market with 2,805% on Blink Charging warrants… and again a few weeks later with 393% in Vivint Smart Home warrants.
These returns are staggering. And you don't have to put too much capital at risk. In fact, if you had put just $1,000 into each of those three positions, you'd have over $84,000 now.
That is exactly why we like warrants. They have enormous potential – without breaking the bank.
And the esports industry is the next megatrend Dave has his eye on.
This trend is in its early stages, so there's plenty of runway ahead. To profit, the Roundhill BITKRAFT Esports & Digital Entertainment ETF (NERD) is a good place to start.
But as I showed above, the biggest upside lies in warrants.
Dave uses the most advanced research tools to vet all of his picks… and bring only the ones with life-changing potential to his readers.
He just recorded a special briefing to share how you can get into this strategy with ease… and even revealed his top pick. You can access it all here.
Warrants are simply the best way for smart speculators to make big, fast gains. And just a small stake today can make a huge difference for your financial future.
Good investing,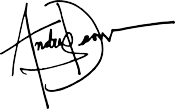 Andrey Dashkov
Analyst, Casey Research