Kris' note: One of the biggest stories of the past week was Richard Branson's flight to the edge of space. Although his aircraft didn't make it out of the Earth's atmosphere, it was still an incredible achievement.
But aside from the technological part of the story, there was an investment side, too… one that few investors ever knew existed. And yet, for those who were in the know, it could have gifted them an incredible 616% gain in short order.
Colleague Andrey Dashkov explains it all below, including details of how you could get the opportunity to secure similar gains. Read on…
---
By Andrey Dashkov, analyst, Casey Research
On Sunday, July 11, space tourism officially began.
Richard Branson, a UK-born billionaire, traveled about 53 miles above Earth to the edge of space.
The crew of six, Branson among them, spent about four minutes in zero gravity and could see the curvature of the Earth.
I wrote about Virgin Galactic and Branson's then-upcoming trip back in March.
Since then, several things have happened.
First (of course), Virgin Galactic sent its founder to the edge of space.
Source: VirginGalactic.com
Second, Branson's fortune soared from about $4.8 billion to $5.3 billion.
Third, Virgin Galactic's shares have risen by over 30% in less than four months.
This is great performance… But Virgin's launch reminded me of something else.
When the company itself became public, it offered investors a tool that generated a return of over 600% within months.
Before I tell you more about it…
If this is your first time reading the Dispatch, welcome. If you've been here before, welcome back.
At the Dispatch, we have two goals:
To introduce you to the most important investing themes of the day, and

To show you how to profit from them.
We do this by showcasing ideas from our in-house investing experts: Dave Forest and Nick Giambruno. And from the founder of our business, Doug Casey.
How Virgin Galactic's IPO Created Millionaires
Virgin's IPO (initial public offering) was an unqualified success. Investors who bought the company's shares when they started trading were up over 200% within months.
But there was yet another way to play Virgin's space story…
It had something to do with warrants.
One of our in-house warrants experts, and Dave Forest's right hand man John Pangere, explains (emphasis mine)…
A stock warrant is a security that gives the holder the right (but not the obligation) to buy a share of stock at a fixed price.

The advantage to speculating with warrants is the leverage you get to a rising stock price. If a company's stock is up 100%, it's likely the warrants could be up 200% or more over the same period.

That's one reason I love speculating with warrants.

The other is, warrants are not long-term. But … you can speculate on a warrant and let it run. You can almost forget about it. In a couple of years, or even a few months … and you've vastly increased your wealth.
The emphasized part is critical…
Investing in warrants is more time-sensitive and urgent than buying shares.
Consider this… The chart shows you how Virgin's shares and warrants performed since they started trading in 2019.
At the peak, warrants were up about 616%. Even though the company's shares delivered a 400% return in February, they haven't approached that level yet.
But the more important part is this…
The warrants were redeemed in early 2020. Which means that they were only available for a limited time.
The reason? Well, in my opinion, Virgin decided to redeem the warrants because they performed too well. See, the higher the share price, the more valuable the warrants are.
So Virgin decided to do a "buyback" for its warrants. Investors who held them got a fraction of Virgin's shares.
Which is not the worst outcome, but as I said earlier, the shares' performance has never matched that of the warrants'.
In other words, when a warrant opportunity presents itself, there's often no time to waste.
Warrants move fast, and the issuing company may decide to recall them from the market if their performance is too good.
Warrants could be a unique investment opportunity as long as you stay up-to-date and put the best ones on your radar.
This is hard to do… as the warrants market is intentionally kept under-the-radar and is difficult to research.
Fortunately, Dave Forest and John Pangere have been leading their subscribers to outstanding warrants returns for over two years. Realized gains of 4,942%… 2,805%… and 392%. And we're sure there's more to come, since six of their open positions are up triple-digits or more.
If you want the best research and opportunities in the warrants markets, you should check out Dave's most recent briefing right here.
Good investing,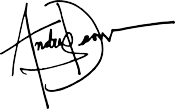 Andrey Dashkov
Analyst, Casey Research