Kris' note: If we had to sum up today's essay from colleague Andrey Dashkov, it would be, "You can either just complain about something, or you can do something about it… Andrey says you should do something about it."
We completely agree. The fact that interest rates are low isn't new. Yet some folks comment on it and criticize it as though it were a brand new subject.
Interest rates have been close to rock bottom for most of the past 20 years. In fact, over that time, the Federal Reserve's Fed Funds Rate has been below 2% for 15 of those years.
So rather than complaining about it and pretending it's new, at Casey Research, we prefer to give you the solutions to deal with it… and most importantly… to profit from it. As Andrey explains below, there's a very simple way for investors to boost their returns in this low interest rate environment, without taking on huge risks. Read on, as Andrey explains everything in detail below…
---
By Andrey Dashkov, analyst, Casey Research
Do you know how much time it takes to double your money?
I can teach you a quick trick to help you find out.
Divide 72 by an asset's rate of return, and the number you get is approximately how many years it would take to deliver a 100% gain.
However, this number could depress you…
Because most assets today don't grow fast enough to support a healthy retirement.
Take government bonds. Right now, 10-year Treasuries have a coupon rate of 1.25%.
Using our trick, if you divide 72 by 1.25, you get 57.6. This means you would need to wait for almost 58 years to double your money.
Not good at all. And it's getting worse…
Fortunately, we've got an idea to help you get ahead on your savings…
If this is your first time reading the Dispatch, welcome. If you've been here before, welcome back.
At the Dispatch, we have two goals:
To introduce you to the most important investing themes of the day, and

To show you how to profit from them.
We do this by showcasing ideas from our in-house investing experts: Dave Forest and Nick Giambruno. And from the founder of our business, Doug Casey.
Yields Are Still Punishingly Low
Back in July, Dave Forest made this point:
Back in the 1980s, we got paid about 15% on our savings. That's pretty good. For the average retiree over 60, who holds about $172,000 in savings, that would have paid nearly $26,000 interest yearly.

But you can see how things have changed.

After 2008, yields plummeted to 2%.
A long-term chart of the 10-year Treasury yield shows you the direction interest rates have been moving in for the past 40 years.
COVID-19 didn't help. A weak economy wouldn't be able to handle high interest rates.
At the beginning of 2021, it seemed that higher interest rates would finally arrive.
After a massive economic stimulus that the U.S. government and the Fed unleashed to battle the pandemic, the economy and inflation picked up. Yields followed.
But then… the growth slowed down. New COVID-19 variants caused uncertainty, and the market started to doubt that the early 2021 economic expansion would continue.
And yields fell again.
So now we're back to about 1.25% and around 58 years to double your investment.
No wonder investors are desperate for higher returns…
Warrants Could Be the Answer You're Looking For
The good news is, there's a way to get far more than a measly 1.25%.
In fact, even 125% seems on the low side of the potential returns that this particular kind of investment could generate.
I'm talking about a Casey Research favorite – warrants.
As a reminder… here's how warrants work…
A stock warrant is a security that gives the holder the right (but not the obligation) to buy a share of stock at a fixed price.

The advantage to speculating with warrants is the leverage you get to a rising stock price. If a company's stock is up 100%, it's likely the warrants could be up 200% or more over the same period.

That's one reason I love speculating with warrants.

The other is, warrants are not long-term. But… you can speculate on a warrant and let it run. You can almost forget about it. In a couple of years, or even a few months … and you've vastly increased your wealth.
Now, we don't recommend selling all your bonds and putting that money into warrants… or even putting a similar amount of money into warrants. Instead you can take, say 5% of what you may have in bonds (or other lower-return but safer investments), and put that in warrants.
Then, if the warrants perform similarly to how they have in the past, they could help boost your portfolio big time.
And some of the warrants in Dave's portfolio have delivered outstanding returns…
One of them soared by 393%. At this rate, your investment would double in a little more than two months.
Another one returned 2,805%. Using the same rule of 72, you'd be able to double your capital in about 10 days.
And there was one that went totally ballistic and delivered a 4,942% return. Using the same rule, on average, it would double the money invested in about five days.
Note that these investments didn't go up in a straight line. These estimates are rough.
But the fact is, Dave actually captured the 393% winner in less than 10 months… and the 2,805% win and the 4,942% in less than two years.
The potential these warrants could have for your portfolio is difficult to overstate.
But if the warrants don't pan out as expected, then you haven't put a lot on the line. It's a smart speculation – and Casey Research is all about that.
While mainstream investments such as bonds pay close to nothing, investors must look elsewhere. Warrants are a great place to start.
Good investing,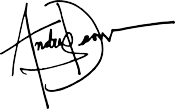 Andrey Dashkov
Analyst, Casey Research
P.S. We don't recommend going about investing in warrants on your own – not all warrants are the same quality. And like any investment, you can get burned if you don't know where to start… or if you don't know how to research the warrants thoroughly, etc.
But Dave Forest has been racking up the returns for his subscribers using this strategy for over two years now. Can you afford to wait 58 years for a measly investment return? If not, you owe it to yourself to learn more here.