By Andrey Dashkov, analyst, Casey Research
Picture this. It's 2022, and there's no more Federal Reserve. The European Central Bank is gone. There's no Bank of Japan, either.
Instead, there's a new Global Central Bank, and it's run by a 36-year-old billionaire…
I'm talking about Mark Zuckerberg.
You may think I sound crazy.
But you likely know Zuckerberg owns a massive chunk of one of the world's most successful social media companies: Facebook. Its market capitalization is over $780 billion, one of the largest on the planet.
Apparently, that wasn't enough for Zuckerberg and his partners.
Because they tried to become the world's central bank, too.
Facebook's Mission to Create the Next Global Payment System
Regular Dispatch readers know we've been following the digital currency trend. It's one of the reasons why we're bullish on bitcoin… and recommend it as an inflation hedge and wealth protection.
The crypto market is heating up. There are nearly 7,000 different cryptos. Since the beginning of the year, their total market cap has almost tripled – it's already over $520 billion.
Governments around the world have been working to create their own digital currencies, as well (more on that below).
And last year, Facebook announced its own plans to create a digital coin: Libra.
Its mission with Libra was simple: Launch a global payment system that would provide financial infrastructure for users in developing countries who didn't have access to banking services.
Facebook thought if it could make digital currencies accessible to everyone… it could become the first global central bank in the process.
Like a central bank, Facebook would issue Libra, a crypto backed by fiat money, to billions of its users around the world. It would also handle money transfers and other transactions.
And Libra would be controlled by a group of companies that teamed up with Facebook.
In theory, it was a good plan for Facebook. Libra promised cheap and fast transfers, as well as affordable banking for the developing world.
But in practice, we'll probably never know.
Governments Step in to Stop Libra… Then Copy the Idea
Global governments started fighting Libra almost as soon as it was launched.
Many of you are probably aware of Facebook's rocky track record with privacy.
Most recently, the company was hit with a $5 billion fine by the Federal Trade Commission for violating consumers' privacy rights.
So, when Facebook announced its Libra launch, governments worried it would make users vulnerable to the same kind of violations – and only make Facebook more powerful, with potential access to the personal and financial data of billions of users.
The French finance minister responded within minutes of Libra's launch announcement, saying "it should not be the role of a private company to try to get a sovereign currency like a sovereign state."
Jerome Powell said the Fed was concerned about "money laundering, consumer protection, and financial stability."
There was so much pushback from financial regulators across the world, Facebook halted the launch. Libra is now in limbo.
The company is working on version 2.0… which might address some of the central banks' concerns. We don't know for sure.
Governments around the world may have pressured Facebook out of launching its own digital currency.
But they realized what they forbade Facebook from doing… they could do themselves…
And now, a wave of central-bank digital currencies (or CBDCs) is on the horizon.
Are CBDCs the Answer, Then?
China is working on a digital yuan, and has already started testing it. Early reports say it'll be launched before February 2022.
The European Central Bank is working on a digital euro.
And the Fed is actively working on a digital dollar. It's possible paper cash could disappear entirely.
But the problem is, these CBDCs are no better than Libra as far as privacy is concerned.
Quite the opposite. Digital currencies would allow governments to watch each and every transaction in real-time.
For example, the Fed envisions the digital dollar as its own liability… meaning transactions will be immediately available to the Fed, rather than commercial banks, to monitor and review.
As far as privacy goes, there's only one digital currency that's worth your while. And that's bitcoin.
As I said above, we've been pounding the table on bitcoin as an inflation hedge and wealth protection at the Dispatch.
That's because it's the only genuinely private cryptocurrency.
It's decentralized, meaning it has both user privacy and transaction transparency built into the system.
Bitcoin is independent from the global financial system and from any private company.
More than that, bitcoin's not tied to any fiat currency – unlike Libra and CBDCs.
You can't print or make more bitcoin. Its supply is limited to 21 million… And because it's not controlled by anyone, nobody can devalue bitcoin – not even the government.
This is what makes bitcoin so resilient as an asset.
There's Only One Option…
Governments around the world know this. That's why so many of them are pushing to make their own digital currencies… in an attempt to compete with bitcoin.
Take it from U.S. Senator Tom Cotton, who spoke during a recent Senate Banking Committee meeting discussing the digital dollar.
He said, "The U.S. dollar has to keep earning that place in the global payments system. It has to be better than bitcoin…"
But for the reasons I explained above, nobody can compete with bitcoin – not even the government.
And bitcoin's popular enough to become a global means of payment, making up over two-thirds of the total cryptocurrency market capitalization.
That's why I think it's the most obvious choice to capitalize off this trend… and protect your wealth and privacy from the government's digital dollar.
I'd also consider the Amplify Transformational Data Sharing ETF (BLOK). It holds a portfolio of crypto-related companies set to benefit as the digital trend ramps up.
My colleague, Nick Giambruno, has a lot more to say about this trend in his special briefing. He uncovered all the details behind the government's plan to impose a digital currency… and what it really means for your savings…
Good investing,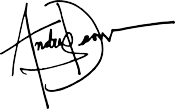 Andrey Dashkov
Analyst, Casey Research