By Andrey Dashkov, analyst, Casey Research
Here at Casey Research, we're big on gold. We think it's one of the best ways to grow your wealth… and protect your savings.
And despite a rocky 2020, it didn't disappoint. In fact, in August, it hit an all-time high of $2,075. And it finished up 25% for the year.
But one of our favorite ways to get exposure to the metal isn't just physical gold… it's gold miners. That's because they provide leverage to the gold price.
When I say leverage, I mean a performance boost. If gold goes up, gold miners leveraged to its price go up more.
Just take a look at the chart below. Since the crash in March 2020, gold is up 26%… while gold miners, as measured by the VanEck Vectors Gold Miners ETF (GDX), are up 79%.
In fact, I wrote about this relationship in April. If you took note and bought GDX when I recommended it then, you would be up over 40% as of writing.
But we can do even better than that… with junior gold miners.
Leverage in Action
Major mining companies are larger, more profitable, and more established firms. Junior gold miners, on the other hand, are smaller and tend to work like early stage startups.
Because of that, junior miners are usually more volatile. And they often provide greater leverage to the gold price.
For example, since my recommendation in April, GDX is up 41%. But GDX's "sister" ETF that holds junior mining companies, the VanEck Vectors Junior Gold Miners ETF (GDXJ), is up by 65%.
This is leverage in action.
That's why I've recommended junior gold stocks before in these pages. In fact, back in June, I put GDXJ on readers' radars to get even more leverage to the price of gold.
Since then, major gold miners are up by 8%… while the juniors are up by 13%.
And as the gold bull market continues, junior gold mining companies will continue delivering leverage.
But as I said above, junior mining companies can be more volatile…
My colleague Dave Forest put it best. Dave's our in-house resource expert, and heads up the Strategic Investor advisory, where several junior stocks in the portfolio are up as high as 72% and 77% at writing. Here's Dave…
Mainstream investors dismiss juniors… They think they're too volatile to touch. To a degree, that's true.

Casey Research founder Doug Casey calls them the "most volatile stocks on Earth." He's not joking… or exaggerating.

But this is actually a good thing if you know how to make volatility your friend.
So today, I want to show you how to get exposure to that explosive upside… the smart way. And the key to limiting your risk is looking at two crucial factors when selecting gold juniors.
Factor #1: Higher Share of Gold in Output
According to Bloomberg, gold miners with the highest percentage of gold in their production mix have higher leverage to the price of gold.
For example, a miner whose production consists only of gold has better leverage to the price of the yellow metal than, say, a miner that produces both gold and copper. And it'll stand to benefit as the gold price rises.
It makes sense. A "pure-play" gold producer is only exposed to gold. On the other hand, a larger, more diversified miner that produces different metals will be affected by all of those bottom-line prices. So its leverage to the price of gold will not be as high.
As a result, junior mining companies that tend to have a simpler production mix will provide better leverage.
Factor #2: High Insider Holdings
Another critical factor that some of the best junior mining companies have is something I call "people leverage." I've talked about this in a previous Dispatch.
To recap, when I say "people leverage," I mean insider ownership.
If a company doesn't have the right people at the helm, it's not worth looking at.
And these people should have proper incentives to make a company work.
Stock ownership is one of the best ways to make that happen. The more value the company generates for its shareholders, the more money its management makes. It's a win-win.
This is why you will do well by looking at how much of the total shares outstanding (or SO) the company's insiders hold.
The more shares insiders hold, the better. This direct exposure will motivate them to ensure the company's success.
Two Picks to Get You Started
To make your research easier, I found two junior gold companies with high gold output, and high insider holdings.
| Company Name | Ticker | Market Cap, Million USD | Commodities Produced | Percent Insider Ownership |
| --- | --- | --- | --- | --- |
| Robex Resources | RBX.V | $196 | Gold | 68% |
| Jaguar Mining | JAG.TO | $507 | Gold | 49% |
Source: Capital IQ
These companies have high insider ownership, and a high share of gold in their production profile. This means that their management teams have a lot of "skin in the game," and they have greater leverage to the price of gold.
Take a look at these companies, and see if either of them matches your preferences. As always, make sure you do your own due diligence, and never bet more than you can afford.
And for a convenient way to get broader exposure to the junior mining sector, an ETF like the VanEck Vectors Junior Gold Miners ETF (GDXJ) is a great one to consider.
Good investing,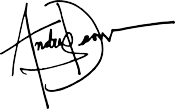 Andrey Dashkov
Analyst, Casey Research
P.S. If you're looking for even more strategies to get the best exposure to gold… Casey Research founder Doug Casey recently revealed his favorite way to play the metal.
In fact, it's how he made millions in the gold market… And you don't need to put a lot at stake to see a potential 10x return. Just go right here to watch his exclusive briefing.