Kris' note: This week in the Dispatch, we've covered the oil story – and its relationship to inflation – from top to bottom. So hopefully you now have a clear picture of where the market stands… and how expert Dave Forest is helping his readers play it.
Sticking to the theme of oil, colleague Andrey Dashkov has put together his own research on the effects of inflation.
Now, before you go on, just know that our preference is always to buy individual stock plays. We believe that gives investors the best chance to make outsized gains.
But we also know that some investors like to get a broad exposure to a trend, rather than worrying about picking the right stocks – and avoiding the wrong ones.
It's with that in mind that Andrey provides the following analysis and takeaway below…
---
By Andrey Dashkov, analyst, Casey Research
One number made headlines this month.
Mainstream media outlets were shocked.
Because if this trend continues – and we think it will – we're in for a wild ride in the markets.
I'm talking about inflation.
In June, the Bureau of Labor Statistics reported that as of May, inflation in the U.S. reached 5%, as measured by the consumer price index, or CPI.
It means that overall inflation is up 5% year-on-year – the highest level since 2008.
But as I'll show you today, there's another number that's ten times higher.
And arguably more important…
Before I dig into the details… Welcome to the Dispatch. If you've been here before, welcome back.
As longtime readers know, we have two goals here:
To introduce you to the most important investing themes of the day, and

To show you how to profit from them.
We do this by showcasing ideas from our in-house investing experts: Dave Forest, Nick Giambruno, and the founder of our business, Doug Casey.
And that brings us to the topic of today's essay.
It's something we've been talking about here all week. But you won't hear much about it in mainstream news. And yet, it could be the key to using inflation to your advantage…
This Number Is Outpacing Inflation
I'm talking about energy prices.
Dave Forest, our senior analyst, has been pounding the table about oil for a while now.
For example, back in December, Dave said the government's stimulus measures to battle the pandemic fallout could lift oil prices.
And that's exactly what happened. At writing, crude oil trades over $71 per barrel.
That's 52% higher than its December level. And 83% higher than a year ago.
And today, I'll show you how to use that price action to your advantage… to protect your portfolio against inflation.
In simple terms, inflation happens when prices rise across many groups of products and services. From your internet bill… to your groceries… to housing prices – they are all prone to inflation.
And as our editor, Kris Sayce, showed last week, they've been on the rise for some time.
That's also true for oil and gas prices. In fact, transportation is one of the eight major groups factored into the Consumer Price Index (CPI), a common measure of inflation across goods and services.
And right now, oil and gas prices are outpacing the total CPI by a long shot. You can see this in the chart below…
Energy commodities include products refined from crude oil, like gasoline and heating oil. As you can see in the chart above, these energy prices outpaced total CPI over the past year.
So the same forces that drive overall inflation up… have been driving oil prices up more.
The reason I'm telling you this is, that's good for investors who hold oil stocks. And it's creating an opportunity to use this rising inflation to your advantage… and protect your portfolio against some of the market's volatile reactions.
To show you what I mean, let's look back to May.
When April's inflation numbers were higher than expected, the broad market dropped 2% in a single day on the news. But the energy sector of the S&P 500 gained 0.5%.
This may not sound like much. But the important thing to note is, the energy sector's performance went against the rest of the market.
Year-to-date, the sector's up 47%. And I think that's just the beginning.
How We'll Profit Alongside Two Catalysts
Oil lies at the heart of our modern world.
That's why, in the midst of this recovery, we're seeing demand ramp up.
For example, traveler throughput at TSA checkpoints is up over 300% compared to last year, while road traffic is up 55%.
And we're not even out of the woods with the pandemic recovery just yet. CNN's proprietary "Back-to-Normal Index," which tracks economic activity, has been stubbornly stuck at about 90% for months now.
That tells us there will likely be even greater demand ahead.
According to S&P Global, the post-COVID demand for oil could peak even higher than before the pandemic.
That means there's still room for oil prices to run. Which gives us the chance to bet on oil and profit alongside two major catalysts: rising inflation, and a continued post-COVID recovery.
Your One-Click Inflation Hedge
For the post-COVID world, oil and oil stocks are a good inflation hedge – and a great way to profit as prices rise.
To get exposure to the price of oil, consider an exchange-traded fund (ETF) like the Energy Select Sector SPDR Fund (XLE). It holds a portfolio of companies producing oil, gas, fuels, energy equipment, and services.
These products are rising in price faster than inflation. Which means that the companies selling them make extra profit, boosting share prices.
That's why we think it's one of the best broad bets you can make right now to get exposure to this trend, protect your portfolio against rising inflation… and profit in the process.
Good investing,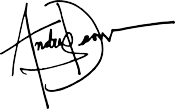 Andrey Dashkov
Analyst, Casey Research