By Andrey Dashkov, analyst, Casey Research
Elon Musk and Jeff Bezos have some competition in the space race…
There's another billionaire getting ready to send average people into space this year – English business magnate Richard Branson.
Branson is one of the world's most successful entrepreneurs. This year, he's worth over $5 billion.
And in 2004, he built Virgin Galactic, a space company that competes with Musk's SpaceX and Bezos's Blue Origin in the space travel industry.
In fact, Virgin Galactic will be the first company to engage in commercial spaceflight.
It plans to start sending people into orbit this year in this spaceship…
Source: Virgin Galactic
This vehicle, SpaceShipTwo, can seat six passengers. And more than 600 have signed up already, despite the quite steep price of about $250,000 per flight.
Currently, Virgin Galactic has enough demand for at least 100 flights. Which is great for its top line.
But as you'll see in a moment, there's another part to this story… one that not a lot of investors know about.
And yet, if you'd known about it before Virgin Galactic went public two years ago, you could have booked a quick 600% gain in just a few months.
The best part is, there are plenty of opportunities out there today… yet they're flying under the radar of most investors. Let me explain…
Virgin Galactic's Showstopping IPO
Virgin Galactic IPO'd in 2019 via a special purpose acquisition vehicle (SPAC) led by a former Facebook executive, Chamath Palihapitiya.
And what an IPO it was. Within just months of its October IPO, the company's shares tripled.
In early February 2021, they shot over $59. If you bought the shares on the first day of trading, you would have made over 200% at their peak.
This is great for investors in the company's shares. But when Virgin Galactic went public, it also made available another type of stock market instrument… and it delivered amazing gains…
I'm talking about something my colleague Dave Forest calls "Double IPOs" – or as they're more commonly known, stock warrants.
Now, if you've never heard of warrants, don't worry. You're not alone. Most everyday investors have never heard of them.
But warrants are commonly known by members of the financial elite, including Carl Icahn… George Soros… even Warren Buffett. (In fact, that's why we sometimes call warrants Warren Buffett's No. 1 Private Investment.)
These billionaire investors have a vested interest in keeping the explosive potential of warrants to themselves.
And if you take a look at what happened with Virgin Galactic, you'll see why…
More Bang for Your Buck With Warrants
While the company's shares took quite a wild ride since its IPO, the warrants that also became available to the public delivered a stellar performance.
At their peak in early 2020 they were up over 600% since the company's shares went public through a SPAC acquisition.
The pandemic crash drove the whole stock market down. Virgin Galactic's shares and warrants were not immune, either.
But the investors that bought the company's warrants had plenty of time to realize their 600% gains.
Now, the window to buy Virgin Galactic's warrants has closed.
But Virgin Galactic is just one example of the power of warrants. While most investors have never heard of warrants, they're actually a lot more common than you might think…
In fact, my colleague Dave Forest has been bringing them to his readers for years. And he's shown time and again that this strategy works.
How to Find the Best Warrants
I'm not just cherry-picking an exceptional example with Virgin Galactic's warrants. In fact, that 600% is chump change compared to some of Dave's biggest winners.
In 2020, his Strategic Trader readers had a chance at stellar quadruple-digit gains as high as 2,805%… even 4,942%. All in a matter of weeks.
And he has plenty of "modest" triple-digit winners, too. In December, readers cashed out for 393% – just in time for the holidays.
Right now, six of his open warrant positions are up between 126% and 1,230%. And Dave believes they have even more upside ahead.
The best part about trading warrants is they can be bought and sold with ease like regular stocks, from just about any online brokerage account.
But while warrants are easy to trade… it can be difficult to pinpoint the best ones to trade on your own. That's why Dave spends hours scouring company filings… with the most advanced research tools available. That's the only way to find the best warrants with triple and quadruple-digit potential.
And recently, Dave decided to bring warrants to his Strategic Investor advisory, too. Because this investing secret has been kept hidden for far too long. And he doesn't want anyone to miss out on the explosive potential of warrants.
He even put together the first-of-its-kind, five-video Warrants Master Course to help you get into warrants with ease. (Subscribers can review the PDF version here.) It'll walk you through everything you need to know before trading warrants… and reveal his top pick to get you started.
If you're interested in accessing Dave's exclusive training series, go right here.
Regards,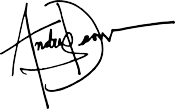 Andrey Dashkov
Analyst, Casey Research