By Andrey Dashkov, analyst, Casey Research
A new electric vehicle company is going public…
And it could already be almost as big as Ford.
It's an impressive feat for a company that was founded just about two years ago…
We could be looking at the next, massive "clean-tech IPO."
As a reminder, in 2019, Tesla's market capitalization was about $75 billion. You might have caught the headlines saying that it's worth $1.2 trillion.
That's a 1,763% growth in just two years.
This gives you a glimpse into the kinds of gains investors could anticipate from this company.
I'll reveal its name in just a second… and uncover details about its big-name shareholders…
If this is your first time reading the Dispatch, welcome. If you've been here before, welcome back.
At the Dispatch, we have two goals:
To introduce you to the most important investing themes of the day, and

To show you how to profit from them.
We do this by showcasing ideas from our in-house investing experts: Dave Forest and John Pangere. And from the founder of our business, Doug Casey.
Now, let's take a look at this hot, new "clean-tech IPO."
A Tesla Competitor Backed by Ford and Amazon
It's called Rivian… and its flagship product is a luxury electric truck.
Since 2019, this company has raised over $10 billion from investors looking to profit from the electric vehicle revolution.
The list of companies that invested in Rivian is impressive. Like D1 Capital Partners, a New York-based hedge fund with over $34 billion under management… T. Rowe Price, which manages $1.5 trillion in total assets…
And two other players.
First, there's Ford itself. The legacy automaker invested almost $1 billion in Rivian in the first quarter of 2021 alone.
Ford wants a share in this company because it clearly sees where the industry is going…
And it wants to profit from Rivian's technology itself. Last October, Ford said that it is "working on a product with Rivian."
When Rivian announced its IPO filing, Ford's share price rose by 3%. The market clearly sees the value that Rivian's technology could add to Ford.
And then there's Amazon…
The company has already ordered 100,000 custom delivery vans from Rivian.
If you recall, news that Hertz, a car rental company, might have put in an order for 100,000 Teslas sent Tesla's share price soaring by 15% and its market capitalization to cross $1 trillion.
This order was the largest ever… and Rivian already has one to match it.
Rivian says that Amazon was its first commercial customer… which tells you quite a bit about the company's ability to bring big players on board early.
And by now, Amazon has put over $1.3 billion into Rivian. It owns 20% of the company, making it one of Rivian's largest shareholders.
In other words, the investment thesis for Rivian is growing stronger…
While we don't often recommend individual stocks in the Dispatch, putting Rivian on your radar could be a good idea…
And to profit from the larger electric vehicle trend, you could take a look at an ETF such as Autonomous & Electric Vehicles ETF (DRIV). It holds a portfolio of electric vehicle manufacturers. When Rivian goes public, I'd expect it to be included in this ETF as well.
Profit From Amazon's Bets on Hot Deals Like Rivian
But there's a little detail that you should know about Rivian's massive shareholder, Amazon.
Our expert Dave Forest has uncovered a way to profit from the involvement of Amazon and its founder, Jeff Bezos, in early-stage deals.
Remember Tesla's 1,763% growth I mentioned in the beginning?
Dave's method has delivered gains as high as 1,407% in just over a year… or 2,805% in a year… or 4,942% in about 15 months.
His method involves using an investment tool called warrants.
Warrants are a type of investment asset that can deliver outsized gains while keeping your risk in check. You can buy and sell them just as easily as regular stocks.
If you're looking to boost your portfolio's performance, check out Dave's presentation here.
Good investing,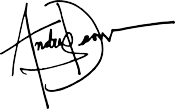 Andrey Dashkov
Analyst, Casey Research