By Andrey Dashkov, analyst, Casey Research
One of the world's richest economies is going green in a big way.
By 2050, it wants to achieve net-zero greenhouse gas emissions.
The goal is so ambitious, it pledged $250 billion per year over the next several years to make it happen. That's 25% of its yearly trillion-dollar budget.
And projections point to about $260 billion per year from private sources, as well.
I'm talking about the European Union (EU).
Late last month, it released a list of critical elements it needs to manufacture clean technologies to help hit its net-zero emissions target – like solar panels, wind turbines, and electric vehicles (EVs).
The list includes over 30 elements, ranging from platinum-group metals to cobalt, graphite, and rare-earth elements.
These metals, and the clean technologies they're used to build, will be essential if the EU wants to reach its 2050 goal.
But there's a problem – one I've written about here before.
Right now, much of the world is dependent on China to supply these raw materials.
Magnesium, one of the metals that tops the EU's list, is used in a number of energy-efficient technologies, according to Financial Times.
The EU imports 93% of its magnesium from China. And that's just one example.
As global tensions with China build, the EU doesn't want to rely on the foreign power for critical metals. Especially after the coronavirus showed how vulnerable nations can become when global supply chains grind to a halt.
That's why the EU is scrambling to form partnerships with "clean mining" companies outside China – the companies exploring for and mining materials used to help create a "greener" future.
The EU also plans to start mining some of these metals at home.
As this trend takes off, I expect it will create massive demand for dozens of critical elements.
But one metal in particular stands out…
The King of the Clean Energy Revolution
This year, the EU added lithium to its list of critical metals for the first time.
We've spilled a lot of ink on lithium in these pages.
If you've been with us for a while, you know that it's essential for EVs and numerous other sustainable technologies. It's the king of the clean energy revolution.
And, unsurprisingly, China processes most of the world's lithium.
The EU wants to change that. As I said above, it wants to mine and process lithium in-house.
But that'll take time. I wouldn't be surprised if years pass until the EU secures local supplies of lithium that would be enough to cover the needs of its domestic "green" industries.
In the meantime, it'll need to continue buying lithium abroad, and develop supply chains that don't involve China.
This is great news for lithium producers and processors outside of China. And I think the U.S. is an obvious choice for Europe.
Dusting off an Old-World Industry
Many people believe that mining in America is an old-world industry. And in a sense, they're right. The domestic mining industry has largely halted over the past few decades.
But as the clean energy revolution takes off, and demand for a supply chain out of China ramps up, I believe the U.S. will become a global lithium superpower.
Take it from my colleague Dave Forest, our go-to expert on mining and "geotech metals" – materials like lithium used to build cutting-edge technologies.
Here's Dave:
The great thing, from a U.S. standpoint, is we used to mine a wide range of geotech metals. Over the last 20 or 30 years, the domestic mining industry has largely decayed. But in-ground supplies of these critical minerals are there. So we can switch it back on again. And that's what's about to happen.
I wouldn't be surprised to see the U.S. overtake China in lithium production and processing.
And in fact, the U.S. has plenty of lithium reserves – even more than China.
Just take a look at the chart below.
The U.S. is second in lithium reserves, behind only Argentina. So the source is here. As Dave said, it's just a matter of switching these mines back on.
And work has already begun to get more lithium mines operating…
How to Play This Mining Rebound
America's lithium exploration industry has started to rebound. Since 2015, annual lithium exploration budgets have soared by a factor of 13.
Just this year, four companies filed development studies for lithium projects based in the U.S. The largest of them, Rhyolite Ridge, is closest to production. And it has an estimated net present value (NPV) of $1.3 billion.
And now that lithium is on the EU's high-priority list, I'm confident that the development of the global "clean mining" industry in America will only accelerate.
Mines in America are already starting to come online faster than their European counterparts… which will help supply the EU with much-needed lithium to meet its sustainability goal.
If you're looking to gain exposure, take a look at the Global X Lithium & Battery Tech ETF (LIT). It'll benefit as the EU, and the rest of the world, shifts toward cleaner energy, which will require more lithium and other critical metals.
But if you want to be more aggressive, my colleague Dave discovered a small company looking to bring lithium mines online right here in America.
It's on the verge of a billion-dollar deal with one tech giant looking to secure local lithium supply for its EVs – so that it doesn't have to rely on far-flung sources like China.
Just go right here for all the details.
Good investing,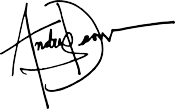 Andrey Dashkov
Analyst, Casey Research