By Andrey Dashkov, analyst, Casey Research
Sustainable investing has entered a new phase.
The first one, which I wrote about quite a bit in the past, was all about climate goals and initial plans to reduce carbon emissions.
It was an important chapter in the environmental, social, and governance (ESG) investing saga. A lot of companies realized they needed to become cleaner to appeal to investors.
Dozens of countries set "net zero" goals for themselves. It was the original "green rush."
We're in a different world now.
Commodity supplies are not catching up with demand… Plus, the war in Ukraine and the sanctions imposed on Russia dwindled reserves even more.
So a reliable supply of nickel, aluminum, copper, and other "hard tech" metals – as my colleague Dave Forest calls them – is far from certain.
Slowly, a realization is settling in: The world needs much more raw materials to go carbon-neutral.
The green revolution won't happen unless companies and countries invest in the commodities sector… fast.
Today, I'll tell you what's going on in this industry… and how to benefit from this urgent situation.
Early Signs of Trouble From Europe
Europe is at the forefront of the renewable energy revolution. In 2021, 37% of its energy came from renewable sources, according to Our World in Data.
Compare that to the United States, where 21% of energy was from renewables.
Still, both Europe and the U.S. set a goal of going carbon-neutral by 2050.
Yet, Europe – which is arguably ahead of the U.S. in this regard – is sounding an alarm.
A recent report said that Europe might not have enough metals to achieve its 2050 goal.
More specifically, Europe will need 35 times more lithium than it consumes now and 26 times more rare earth elements.
The report also confirmed what we've been saying for a while. The next decade – and maybe further – will undergo a supply crunch of the metals critical to building out clean energy infrastructure.
That is a strong signal that the bull market in "hard tech" commodities could last for years…
What Should You Expect?
This next period of the ESG revolution will be turbulent.
Experts and investors have realized that the sustainability goals they set for themselves may not be reachable at all… without accelerated investments in commodity projects.
Call it a "green stimulus" or the biggest energy independence project the planet has ever seen…
Both European and U.S. governments will pour billions of dollars into sourcing the "hard tech" metals needed to transform energy grids.
And they will start soon. Otherwise, they will find themselves failing to keep one of the biggest promises they've made.
And they'll be punished for that. Sixty-nine percent of Americans support the government's goal of going carbon-neutral by 2050.
That's a lot of votes. And the politicians who made these promises will do whatever it takes to ensure progress happens.
They could encourage investment in rare earth, lithium, and other "hard tech" projects through tax breaks, easy permitting, or investing in companies already doing the exploration and development work.
Regardless, this sector might see a bigger boost than I expected, and it could come sooner than I thought.
This is great news for ESG investors who want to benefit from one of the biggest trends of this century.
Good investing,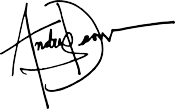 Andrey Dashkov
Analyst, Casey Research
P.S. There are clean energy ETFs trading, but in this case, the best way to profit from the "second round" of the ESG revolution is through individual stocks.
My colleague Dave Forest and his team have discovered some of the most promising "hard tech" stocks. I highly recommend that you check out his research right here.