By Andrey Dashkov, analyst, Casey Research
When picking stocks in the ESG (environmental, social, and governance) sector, investors commonly ask a simple question: Is this business sustainable?
The answer isn't quite simple. It requires some analysis and understanding of how a company's business model will survive when investors start asking this question and demanding specific answers.
And one industry in particular is getting caught in the middle…
The Mining Sector Is at a Crossroads
The mining industry is a curious case of ESG investing.
On the one hand, it's been dubbed one of the "dirtiest" industries in existence.
After all, to produce any commodity, you need to build a mine. And dispose of waste. It's not aesthetically pleasing.
On the other hand, mining is a critical industry. It produces "hard tech," or the commodities used in pretty much every technology we rely on today…
Including green energy technology.
So, is it clean or dirty? And how should investors navigate a sector that is entering one of the biggest bull markets in history?
Mining Executives Are Finally Taking ESG Seriously
Mining company executives are aware that they face environmental challenges.
Even if they are skeptical about the whole "clean transition" trend… these leaders are realizing they must address ESG concerns.
A recent KPMG survey showed that for the first time in history, mining executives put ESG risks above the most important business risk they've traditionally faced: commodity price risk.
For one, this signals that the executives who took part in the survey are bullish on the whole commodity sector. They might be expecting commodity prices to rise further.
But the fact that they put ESG at the top of their risk list is telling.
It seems that they've finally grasped how serious investors are about ESG…
Virtue Signaling or Not… This Is the Way the Wind Is Blowing
As I've said in the past, the companies that won't adapt to investors' ESG expectations will be in trouble.
They may face investor activism and even legal action if they don't plan to make their companies greener.
The pressure has never been higher.
So I would expect them to start figuring out how to realign their businesses with environmental goals.
Make no mistake, some of the less scrupulous companies will try to get as much "green PR" as possible with little effort.
But it's up to analysts like those at Casey Research to figure out if a company is serious about its ESG plans.
If a company prefers to ignore the ESG trend, the market will punish it.
And when it comes to the mining sector, it's at a crossroads. Some mining companies will prefer to stay "dirty." Others will take steps to decarbonize and "clean up" their acts.
These are the ones that investors will favor. And they could get concrete benefits from being ESG-friendly, such as lower interest rates and high demand for their equity.
How to Play It
The ESG trend is evolving. It's in its earliest stages now, especially in North America.
But change is coming. And investors should prepare for massive disruptions in the way mining is done.
The KPMG survey says that 72% of mining executives agree with this statement: "ESG will be a cause of major disruption in the industry over the coming three years."
Some companies are already well-positioned to use this disruption for their benefit.
And the best person for picking these stocks is… our expert Dave Forest.
He already puts all of his hard tech picks through a rigorous, nine-part evaluation process called the Nine Ps.
(Dave's written about this process before in the Dispatch. Check it out here and here.)
One of the "Ps" is "Pitfalls," the risks a company may encounter.
And that's going to include more and more pressure from ESG.
In my view, the "hard tech" stocks that pass Dave's evaluation could be the least risky when it comes to the ESG disruption.
If you want more ways to profit from the "green" megatrend, check out Dave's work right here.
Good investing,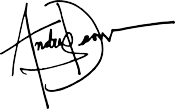 Andrey Dashkov
Analyst, Casey Research