By Andrey Dashkov, analyst, Casey Research
We are officially one full quarter into 2021… and it's been a wild ride so far.
Violent protestors stormed the U.S. capitol, causing a temporary pullback as markets feared growing unrest.
"Meme stocks" like GameStop rallied and crashed, causing hedge funds to lose billions of dollars and giving Wall Street a wake-up call.
And the CBOE Volatility Index (VIX), Wall Street's "fear gauge," spiked at the end of each month last quarter, signaling that the market has been feeling uncertain.
Back in January, I said that we weren't out of the woods after a volatile 2020. It would take more than just a new year to erase the pandemic – and the wave of panic and uncertainty it caused.
And judging by what we've seen in the markets so far… along with steady COVID concerns… it could take a quarter or two more before we really start seeing some light at the end of the tunnel.
So, let's take stock of where we are… three signals for the rest of the year… and what you can do today to protect your portfolio.
Q1 Blueprint for Broad Markets
In January, I talked about how ringing in a New Year wouldn't mean smooth sailing in the markets.
Just weeks after that essay was published, volatility spiked. Then in mid-March, stocks sold off. The tech-heavy Nasdaq was hit particularly hard, losing a full 3%.
As of writing, the markets are up over 10% this year – and we're just a little over one quarter in. As a reminder, 10% is the average annual return for the S&P 500.
This tells me we could be in for more volatility ahead. Nothing goes up in a straight line… or stays flat.
And, even though tech stocks can deliver high growth, they tend to fall faster and deeper when the market sentiment worsens, as we saw in March.
Now would be a good time to revisit your portfolio… and ensure you're not all-in on tech.
Inflation Expectations Are Soaring
At the beginning of January, annual inflation was at 1.7%. I said it was headed higher.
Since then, inflation expectations are at their highest levels since mid-2014, at 2.3%.
This tells us that the market is expecting higher inflation over the next ten years, as the government continues to spend its way out of the COVID crisis.
A new $1.9 trillion stimulus package was passed last month, and another $2 trillion infrastructure bill is in the works.
Regular readers know inflation erodes purchasing power. You need more money to buy the same thing.
If inflation continues to run high in 2021, a lot of what you buy day-to-day will get more expensive. A dollar tomorrow will buy less than a dollar today.
And if incomes don't catch up to rising prices… people's standard of living will fall.
Wall Street's "Fear Gauge" Is Down
As I said, the CBOE Volatility Index has spiked at the end of each month this quarter.
That's because investors worried inflation would tick up after a rapid increase in government spending.
Right now, the index is at its lowest levels since the beginning of 2021. But that doesn't mean we're in for an overnight recovery… if anything, it suggests complacency.
COVID has continued to make economic recovery challenging. New lockdowns and restrictions are popping up around the world as variants spread, despite vaccination efforts.
And "herd immunity" is still looking elusive.
The vaccination rollout across the U.S. has picked up steam, with more than 3 million Americans vaccinated each day. But more than two-thirds of the population needs to be vaccinated in order to achieve herd immunity. As of writing, only 22% of the U.S. population has been fully vaccinated.
That means we may not be in for a quick return to normal… And that kind of uncertainty doesn't bode well for the market in the near-term.
What to Do
This is why continuing to add some downside protection to your portfolio is essential. And here at Casey Research, our favorite disaster insurance is gold.
As I write this, gold is down. Year-to-date, it's fallen by almost 7%.
But the long-term outlook for the metal is still strong. And it's looking like it's starting to wake up, nearing its biggest daily gain of the month today.
For the most convenient, affordable exposure, I recommend the SPDR Gold Shares (GLD) ETF. It closely tracks the price of gold and is a great way to add protection and diversification to your portfolio.
Good investing,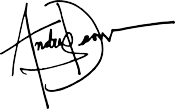 Andrey Dashkov
Analyst, Casey Research