Dear Reader,
As you'll see below, I'm going to let you in on a key element for success in speculation. This little-understood element applies to any kind of speculation, but is especially critical to winning big in metals and mining.
But first, I want to pause and congratulate my young friends at European Students for Liberty (ESFL), who are holding a summit in Kiev, Ukraine next weekend. I had thought to hold this year's Casey Youth Conference on Liberty and Entrepreneurship (CYCLE) in Ukraine as well, but pulled the plug on the idea when war broke out (we held it online instead). That ESFL is going ahead strikes me as very courageous.
If ever there was a time and place where good ideas could make a big difference for the people, it would be Kiev today.
As gold investors have seen, the events in Ukraine this year have had a significant impact on our favorite investment this year. With Russian troops back in the country and Western powers increasingly antsy since giving Putin the cold shoulder at the recent G20 Summit, this factor looks poised to become even stronger for the remainder of this year.
In this regard, I would be remiss if I failed to point out to those who haven't read it yet that my colleague Marin Katusa's new book, The Colder War, goes a long way toward helping readers understand what's happening and why.
If ever there was a time and place where clear understanding could make a big difference for investors, it would be the combination of Marin's book and your favorite reading chair.
Perhaps a stiff drink would help too; this is serious stuff.
The Colder War, by the way, just debuted on the New York Times and USA Today best-seller lists, so perhaps I was not completely biased in my review of the book.
Now, on to that critical element…
Sincerely,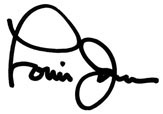 Louis James
Senior Metals Investment Strategist
Casey Research
Rock & Stock Stats

Last

One Month Ago

One Year Ago

Gold
1,201.42
1,251.70
1,243.60
Gold (SGE)
1,195.46
1,255.06
1,280.00
Silver
16.44
17.55
19.93
Copper
3.03
3.03
3.19
Oil
76.51
82.49
95.44
Gold Producers (GDX)
19.86
21.10
22.53
Gold Junior Stocks (GDXJ)
28.80
32.83
33.14
Silver Stocks (SIL)
10.05
10.60
11.50
TSX

(Toronto Stock Exchange)

15,111.13
14,547.71
13,475.33
TSX Venture
789.13
822.28
926.71