By Andrey Dashkov, analyst, Casey Research
A new bill is making its way through Congress…
It's called the "Inflation Reduction Act of 2022," and it could provide a massive boost to several industries.
The bill's goal is to increase spending on domestic energy and healthcare while raising billions in tax income from corporations and other sources.
It's designed in such a way that overall tax revenue will be higher than the amount of money the government plans to spend on energy and healthcare. It would decrease the country's deficit, which tends to be an anti-inflationary event.
Like most government bills, it's a little more complex than that.
But, there are several sectors set to benefit from it immensely.
And I want to draw your attention to these winners.
Clean Energy Stands to Win
The bill grants $369 billion for clean energy investments.
Plus, it extends clean energy credits until 2035. As a reminder, energy credits are tax credits the government uses as incentives for clean energy production and consumption. They benefit companies producing renewable energy.
And nuclear power producers will also benefit. Nuclear power, contrary to what some investors think, is one of the cleanest sources of energy.
The bill also supports carbon capture and sequestration. Carbon capture involves taking the carbon dioxide and other emissions produced by, for example, a manufacturing facility and pumping them into underground reservoirs. For each metric ton of carbon put underground, the emitting company will get $12-17.
Finally, wind and solar equipment producers will see a sales boost.
This is particularly important in today's environment, where investors are uncertain about the future of the economy. The bill, if it becomes law, will support the green energy sector, regardless of how the rest of the U.S. economy looks. This "stimulus" will help them sell more equipment and generate higher profits.
EV Manufacturers Will Also Benefit
Expect companies like Tesla and Volkswagen that produce electric vehicles (EVs) to see greater demand for their automobiles because of the bill's tax credits. EV buyers will get "discounts" of up to $7,500 in tax credits, which lowers the overall cost of their EVs.
Only some producers will benefit, though.
For a car to be eligible, it needs to be made in the U.S. and have a significant amount of the metals making up its batteries produced either in the U.S. or within the borders of one of its trading partners.
Bloomberg points out that EVs produced by companies like Kia or Hyundai will not qualify for these credits because they aren't produced in the U.S.
How to Play It
If the bill becomes law, shares of the companies working in the green energy industry could get a boost.
And the market will notice… After the challenging first half of 2022, investors are starved for good news and investment opportunities.
So consider the sectors I discussed above. Now would be a good time to look for opportunities in the renewable energy and EV space.
These megatrends aren't going anywhere. And all signs point towards a massive, multibillion-dollar boost.
One of the most convenient ways to play this trend is through the First Trust Nasdaq Clean Edge Green Energy Index Fund (QCLN). It holds a portfolio of clean energy companies, EV manufacturers, and others. Its top holdings are Enphase Energy, a U.S.-based solar power play (11% of the fund), and Tesla (8%).
Over the past three months, QCLN is up 15% while the S&P 500, a broad market index, is down about 0.5%.
Good investing,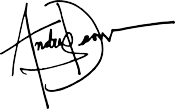 Andrey Dashkov
Analyst, Casey Research