Dear Reader,
Greetings from Puerto Rico. For once, I'm not kicking rocks, but checking out what our International Man has identified as potentially the best alternative to expatriation for US taxpayers looking to legally reduce one's tax obligations.
So, I'm hard at work, but I confess I brought my wife, and we have managed to go diving—if folks are going to consider moving to a US territory off the beaten path, there have to be some good perks to make the stay pleasant, and not just economic.
More on this via our International Man service.
But speaking of other Casey services, one fact about readers of our metals publications is that many of them are seniors or people close to retirement age. Such people often wonder about the appropriateness of the kind of strategies and investments we recommend in BIG GOLD, Casey International Speculator and Casey Investment Alert. It's a fair line of inquiry, so we've brought our best expert in to answer some questions.
I hope you find our interview with Dennis Miller as entertaining as it is insightful and useful.
Sincerely,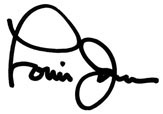 Louis James
Senior Metals Investment Strategist
Casey Research
Rock & Stock Stats

Last

One Month Ago

One Year Ago

Gold
1,315.80
1,286.10
1,715.50
Silver
21.87
21.18
32.25
Copper
3.28
3.27
3.55
Oil
94.61
102.04
87.09
Gold Producers (GDX)
24.08
24.41
52.01
Gold Junior Stocks (GDXJ)
36.40
39.46
96.12
Silver Stocks (SIL)
12.50
12.92
25.25
TSX

(Toronto Stock Exchange)

13.327.46
12,847.44
12,499.76
TSX Venture
955.33
942.04
1,321.29