Kris' note: At the Dispatch, we believe 5G is one of the biggest tech breakthroughs of our lifetime.
It will make possible things that didn't seem possible as little as five years ago. And transform industries… not just in the tech world, but manufacturing, autos, aviation, and more.
That's why Dave Forest, our go-to industry expert at Casey Research, just put out a new briefing on an exciting way to profit. Just as the 5G rollout pushes into high gear…
And today, long-time analyst Andrey Dashkov is back with a closer look at a billion-dollar industry 5G is about to disrupt. It's giving everyday investors a shot at life-changing returns…
---
By Andrey Dashkov, analyst, Casey Research
A key technology is about to transform a billion-dollar market.
That's the video gaming industry.
Right now, it's dominated by clunky equipment that costs hundreds of dollars.
But very soon, the technology I'm talking about will put even the most immersive and advanced video games in the palms of people's hands.
Now, you may not be into gaming yourself… But the industry raked in $50 billion in 2020. It's growing fast.
And it's transitioning from large, clunky consoles… to the streamlined power of 5G-equipped smartphones.
If this is your first time reading the Dispatch, welcome. If you've been here before, welcome back.
We have two goals here:
To introduce you to the most important investing themes of the day, and

To show you how to profit from them.
We do this by showcasing ideas from our in-house investing experts: Dave Forest, Nick Giambruno, and the founder of our business, Doug Casey.
Today, I want to talk about the massive transformation taking place in the video game industry, thanks to one of the hottest tech trends on Dave Forest's radar: 5G. And it's creating a huge profit opportunity…
Mobile Gaming Is Taking the Cake
Right now, a huge chunk of the multibillion-dollar gaming business is dominated by consoles.
That's changing.
As I said above, many of these consoles can take up a lot of space… and they're expensive. A new PlayStation, for example, runs around $500. But they're starting to be replaced by something many people already own: a smartphone.
Rather than purchasing dedicated hardware to play games on a TV or computer… people could simply stream and play video games right from their phones.
What's more, many smartphones are actually faster than traditional gaming consoles… and it's not even close. Take a look.
The performance score measures how fast a processor works. The higher the score, the better.
The reason this matters is simple: video games need a lot of computing power. So faster hardware means a smoother gaming experience.
That's why mobile devices are taking a larger and larger share of the gaming pie…
Over the past ten years, the mobile gaming industry has turned into a $25 billion market. And that's just in North America.
An astonishing achievement, given that mobile gaming didn't exist before modern smartphones were introduced in 2007.
So, if you don't have this industry on your radar yet, you should.
But here's the thing: 5G is about to take mobile gaming to the next level.
5G to Supercharge Mobile Gaming
Regular readers will know we've been pounding the table on 5G in these pages for some time.
Dave Forest, who heads up the Strategic Investor advisory, believes that it'll be one of the biggest technological advancements of our lifetime.
Trillions of investment dollars hang in the balance. Groundbreaking technologies like smart buildings… traffic lights… smart homes… self-driving cars… airplanes… life-saving remote surgeries… and cutting-edge military innovations…

All depend on seamless 5G connectivity… at lightning speed, in real time.
5G will pave the way for lots of life-changing – and life-saving – tech. But it will also transform the way we use data.
Like with gaming. But don't just take it from us…
Naoki Yoshida is one of the most prominent game developers in the world.
In a recent interview, he said:
Once 5G becomes the global standard, there will definitely come a time when we can transfer images to any device.

Players can enjoy a high-quality gaming experience on any device by not being tied to a gaming hardware or TV monitor. We're definitely heading in that direction…
The reason is simple.
5G has lower latency than other networks like 4G. "Latency" is a technological term for the delay in a signal reaching its destination.
Think of this like the delay on a long-distance phone call years ago. Or like in the early days of news channels using satellites to stream field reports. If you weren't careful in either case, you'd talk over the person on the other end of the line.
This is important for video games, because even a slight delay could lead to a loss for players – in racing games, for example, where players need to have constant and instant control over their in-game vehicles.
Games streamed to a device using 5G won't have that problem.
That's why we're starting to see such a massive shift to mobile gaming. And it's why prominent figures like Mr. Yoshida say that "old tech" consoles are on their way out.
As the 5G rollout picks up speed, that will only accelerate this shift.
How to Profit From This Transformation
There are two elements to this revolution: the booming mobile gaming industry, and the 5G infrastructure that will make it grow even faster.
So, an exchange-traded fund (ETF) such as the VanEck Vectors Video Gaming and eSports ETF (ESPO) is a good way to get exposure. It holds companies that develop video games and gaming software.
Another ETF to take a look at is the Defiance Next Gen Connectivity ETF (FIVG). It holds a portfolio of international companies involved in the development and rollout of 5G technology.
But for those of you who prefer to invest in individual companies… my colleague Dave Forest just released new research on one company that he believes holds the key to getting the 5G network up and running fast…
You can access his full breakdown right here.
Good investing,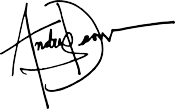 Andrey Dashkov
Analyst, Casey Research