By Andrey Dashkov, analyst, Casey Research
Copper has been smashing records recently.
This week, it's trading at over $4.50 per pound.
That's the highest level in 10 years.
At that price, you might be surprised when I say that copper's actually nowhere near overvalued.
In fact, copper is in for a massive, multi-year bull market…
It's all part of a multibillion-dollar trend we've talked about before in these pages.
I'll explain it all below… and show you how to position yourself to profit.
The World Needs Copper – and Lots of It
Over the past year, governments have spared no expense to spend their way out of the COVID-19 crisis.
And many are using the pandemic recovery as a way to push for "greener" economies.
Take the Organisation for Economic Co-operation and Development (OECD). Member countries have included over $336 billion in their stimulus packages for green recovery measures, like renewable energy and clean technologies.
And the Biden administration's $2 trillion infrastructure plan includes a $174 billion boost to the U.S. electric vehicle (EV) market.
This green recovery is the biggest force driving the copper price. And there's no signs it'll slow down any time soon.
That's because almost anything that will power this energy shift needs copper. Wind turbines… solar panels… EVs… the list goes on. And they need lots of it.
Generating clean energy requires up to 12 times more copper than fossil fuels or even nuclear energy.
Through 2021, copper demand is only expected to grow. In other words, there's no scenario where the demand for copper drops.
Supply, on the other hand, is struggling to keep up.
The Red Metal Could Face a Billion-Pound Deficit
Just as demand for copper is picking up, inventories are at 15-year lows. And that's on top of pressure the market's already facing due to mine shutdowns and other COVID-related slowdowns.
By some estimates, current copper inventories would be able to cover just three weeks' worth of demand.
And to make things even more bullish, earlier this year, China's State Reserve Bureau bought about 550,000 tons of copper. This instantly pushed the market into a state of deficit, according to Bloomberg.
This deficit is only expected to continue to grow, to over 1 billion pounds by the end of this year and into 2022.
The market could stabilize in a couple of years as production ramps up…
But we don't have a couple of years to wait and see. And catching up with the already soaring demand will be a slow process.
That's extremely bullish for the price.
That's why I believe the upward momentum we're seeing in the copper price will only continue… and explode even higher.
How to Play It
One of the best ways to get exposure to copper is through a miners-focused ETF (exchange-traded fund).
If you're a regular reader, you'll know that's because miners have leverage to the underlying asset.
When I say "leverage," I mean a performance boost. If the price of copper moves an inch, these mining companies can move a mile.
With the outlook for copper this bullish, their profits will likely soar… which will drive their share prices higher.
I recommend starting with the Global X Copper Miners ETF (COPX). It holds a portfolio of diverse copper mining companies. No company represents more than about 5% of the total portfolio.
That's important, because it means you won't place too much risk on any single holding – one of the most important investing "rules" we live by here at Casey Research.
The copper boom is just beginning… and I think positioning yourself to profit today is a smart bet.
Good investing,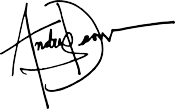 Andrey Dashkov
Analyst, Casey Research