By Andrey Dashkov, analyst, Casey Research
Another system, another failure.
As one of the leading exchanges – FTX – collapses, investors withdraw billions of dollars' worth of cryptocurrency.
For example, right after the scandal broke, total crypto outflows amounted to over $8 billion.
Even though people are fleeing the crypto market right now, some of them will certainly come back.
When the dust around FTX settles, the crypto market will be rid of the least reliable players – the "bad apples."
But as we give it time to recover, it's also important to think about next steps.
What should investors do next with their capital? How do they diversify into other "alternative" assets?
In a moment, I'll share with you how you can invest in one of the most overlooked and potentially rewarding sectors of the market.
And you can do it through exchanges that aren't likely to go bankrupt…
The Uranium Megatrend Continues Despite Volatile Markets
Last week, I talked about uranium.
It's an element critical for nuclear energy production – and the renewable revolution.
As of today, it's nearly impossible to build a sustainable energy infrastructure without it.
That's because wind and solar power pass the "green" test, but they aren't available 24/7.
Nuclear, on the other hand, has a "capacity factor" of 93%, which means it can produce energy almost non-stop.
On average, the capacity factor for wind is about 35%. It can only produce electricity a little over one-third of the time.
And solar? Twenty-five percent, or one-fourth of the time. Six hours a day, less than a standard workday.
It solar were an employee, they would be fired.
In other words, nuclear power has a critical advantage. The technology is available, and it is both reliable and safe.
There is only one problem… There might not be enough uranium to meet the world's demand.
Lower uranium prices didn't encourage mining companies to increase output or to grow their uranium resources.
As a result of this lack of supply and growing demand, the uranium market is in a state of deficit.
This year, the deficit is going to be about 11 million pounds. By 2035, it will increase by almost six times, to about 64 million pounds, according to Haywood, International Energy Agency, and other research providers.
This is why uranium is becoming one of the hottest commodities on the market. Some even call it the "new lithium."
Much like lithium entered a long-term bull market because of the growing electric vehicle adoption, the uranium market looks ready for a secular bull run due to demand from the nuclear power sector.
Best of all, you can play this trend through ETFs, stocks… or another kind of investment that we have used in the past to reap gains like 664%… 2,805%… even 4,942%.
Warrants Let You Profit From Any Trend
As a reminder, warrants are publicly traded securities linked to the price of an "underlying" asset. In this case, a company's equity.
Warrants are usually riskier, less liquid… and much more profitable.
Take a look.
In the chart below, I plotted two lines. The grey one shows the performance of the shares of Uranium Royalty Corp. It is not a mining company but rather a financing firm that invests in uranium interests, royalties, debt, and equity. Think of it as a diversified investor in the uranium space.
The blue one shows how the company's publicly traded warrants performed.
Since December 2019 (earliest data available), the company's share price increased by 186%… while the warrants soared by 528%.
At their peak in November 2021, they were up 1,936%, compared to the 458% share price appreciation.
In other words, warrants delivered many times higher returns than the company's share price.
(Please note that I used this company as an illustration. This is not a recommendation to buy or sell its shares.)
However, in our Strategic Trader service, my colleague John Pangere has a portfolio of warrants that allows you to profit from multiple megatrends.
With an excellent track record and a deep dive into sectors bound to survive the current market chaos, I highly recommend that you check out his work.
Good investing,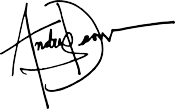 Andrey Dashkov
Analyst, Casey Research