By Andrey Dashkov, analyst, Casey Research
Gold's taken a hit this year. So far in 2021, it's down almost 7%.
We always say here at Casey Research that gold – or any asset – never goes up in a straight line. Some corrections are par for the course.
And with the Fed printing more money, adding trillions to its balance sheet… our bullish outlook on gold remains intact.
But there will be more ups and downs along the way. That's why we spill a lot of ink in these pages talking about ways to get leverage to the price of gold.
When I say leverage, I mean a performance boost.
Regular readers know gold miners are one of our favorites. They tend to outperform gold in good times… and offer downside protection in bad.
But there's another little-known corner of the gold market I want to show you today… one that can deliver gains many times higher than even gold stocks – without putting much at risk. In fact, investors Richard Branson and Warren Buffett have been known to use this strategy.
This area of the gold market is flying under the radar of most everyday investors.
But if you had known about it, you could be sitting on gains over 100% right now… after just a couple of weeks. And the best part is, that's chump change compared to some of the other gains on offer…
Supercharge Your Returns With Just $100
Take Sandstorm Gold as an example. It's another gold royalty company.
At its peak in July 2020, the company's stock was up 156% compared to its March 2020 lows… while gold was up just 27%.
That's pretty good.
But readers of Dave Forest's Strategic Trader advisory didn't have to settle for "pretty good" returns. They did much better than that with Sandstorm's warrants. Over the same period, they were up 988%.
That would have turned a $100 investment… into over $1,000.
And again, the best part is, you don't have to put much at risk with warrants. At its peak, Sandstorm shares were $14.09. Its warrants were trading at just $8.70, about 40% cheaper.
With warrants, you get exposure to all the upside… without betting the farm.
How to Access the Best Warrants
I'm not just picking a couple exceptional examples to put on your radar. Dave's shown readers these kinds of gains consistently – like 664%… 2,805%… even 4,942%.
These returns are staggering… and you don't have to put too much capital at risk. In fact, if you put just $1,000 into each of those three positions, you'd have over $87,110 now.
That is exactly why we like warrants. They have enormous potential. And just a small stake can make a huge difference for your financial future.
But while trading warrants from your brokerage account is easy… finding the best ones on your own is difficult. It's why Dave uses the most advanced research tools available to bring only the best warrants with triple- and quadruple-digit potential to his readers.
And his portfolio is on fire right now. One position is up as high as 1,592%. And there's plenty of "modest" triple-digit winners like 119%… 151%… and 275%.
That's why Dave decided to bring warrants to his Strategic Investor advisory, too. This powerful investment strategy has been kept hidden from everyday folks for far too long.
Dave even put together the first-of-its-kind Warrants Master Course training series, to help you get into warrants with ease. It'll walk you through everything you need to know about warrants… how to trade them… and it'll reveal his top pick.
Warrants are simply the best way for smart speculators to build their wealth. And this strategy might not stay a secret for much longer…
Good investing,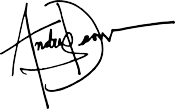 Andrey Dashkov
Analyst, Casey Research