By Andrey Dashkov, analyst, Casey Research
After the COVID-19 lockdowns began in March of last year, a strange thing happened.
People started sharing before-and-after photos of skylines around the world, showing the dramatic difference in air quality, like the ones below.
Source: Insider
The photo on the left shows a smoggy Los Angeles skyline pre-COVID. The one on the right was taken in April 2020, about a month after California issued stay-at-home orders – the first state in the U.S. to do so.
The difference is staggering. With fewer people going outdoors… traveling… commuting to work each day… pollution dropped, and the air became visibly cleaner.
And it wasn't just Los Angeles. Across the world, energy plummeted amid the lockdowns. According to the International Energy Agency, global energy demand fell 2% in 2020.
The good news is, we're likely not going back to the picture on the left. And this is even better news for one of our favorite metals here at the Dispatch: silver.
A Cornerstone Tech Metal
The post-COVID world will be greener and cleaner.
Renewable energy could double its share in the world's total energy mix, from about 12% in 2020 to 22% in 2030. And despite COVID-induced economic slowdowns, the world's investment in renewable energy in 2020 topped $500 billion, a 9% increase from 2019.
With all this money pouring into the space, we'll need lots of new infrastructure to build out clean technologies – like electric vehicles (EVs), solar panels, wind turbines, and so on.
That means demand for the metals needed to build out those new technologies will soar, too.
Regular readers will know my colleague, Dave Forest, has been following this sector for years. It's something he calls "tech metals." In fact, several of his tech metal picks are up 110%… 308%… even 677%.
You may be wondering how silver ties into all this. After all, a lot of people think of it as an "old school" metal with few new-world applications. But silver is actually one of the cornerstone tech metals.
According to Dave, the tech metals bull market is just getting started…
There are a lot of hedge fund managers – folks who focus on tech – saying, "Wait a minute. This is a sector we should probably look at."

That means more money pouring into these stocks… and higher prices ahead. I expect this to be a decade-long megatrend. This is still the early innings of what will turn out to be a spectacular bull market.
And as a key tech metal, smart investors shouldn't ignore silver…
Major Drivers of Silver Demand
Take EVs, one of the cutting-edge trends we've been following here at the Dispatch.
Silver is a key ingredient in EV batteries and battery management systems. And EVs are expected to make up over 30% of total car sales by 2030.
Silver's also a crucial component in solar panels.
The number of solar installations has been growing, along with their total energy capacity. In 2020, it was 43% higher than a year ago. And all this growth occurred despite the economic slowdowns of the pandemic.
The Biden administration is also making it clear renewable energy is a priority. It wants to install 500 million solar panels over the next five years.
But the supply of silver will not catch up that fast…
The Silver Market Faces a Supply Crunch
According to Dave, tech metals mining has been experiencing slowdowns…
At the same time, my colleagues in the mining industry are struggling to find supplies of these metals. In some cases, we mine them in only a handful of countries. Many of them, such as Indonesia, the Philippines, Argentina, and the Democratic Republic of the Congo, aren't very stable.
And the COVID crisis hasn't helped. Silver was hit particularly hard.
In Mexico, the world's largest silver producer, all mines were shut down during the spring of 2020. And globally, 101 silver projects were shut down at some point last year, with global supply loss as high as nearly 30% in April.
Bloomberg estimates that in 2020, mined silver output fell by 5% year-over-year. This comes as silver demand is projected to reach an eight-year high this year, over 1 billion ounces.
Rising demand coupled with supply issues could produce a silver market deficit. Metals Focus, a precious metals research consultancy, says that the deficit in 2020 was about 100 million ounces.
The silver market won't recover overnight. And when you take rising demand into account, this is extremely bullish for the metal.
What to Do
Though silver had a stellar 2020, finishing up 48%, it's currently down about 1% as I write. That only means it's a great buying opportunity today, while mainstream investors are put off by its dip.
I recommend you take a look at the iShares Silver Trust (SLV). Its shares are backed by silver. And it's a cheap and convenient way to get exposure to the metal.
And if you're interested in accessing Dave Forest's tech metal and silver picks with the potential for triple-digit gains… you can learn more about becoming a subscriber right here.
Good investing,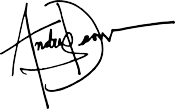 Andrey Dashkov
Analyst, Casey Research