Dear Reader,
The talk of the hour is the so-called US government "shutdown," which has many pundits, analysts, and other observers wringing their hands in distress, but in which I see plenty of opportunity. More on that shortly.
First, I want to point out that even if you couldn't make it to our recently concluded summit in Tucson, Arizona, you can still hear all of the presentations our attendees heard, from Doug Casey, Dr. Elizabeth Vliet, Lacy Hunt, and Ron Paul, to the Casey editors' assessment of stocks attendees asked about. The latter is worth stressing, as this is company-specific investment information that is actionable now.
When you preorder your Summit Audio Collection, you'll get both CD and MP3 recordings, or just the MP3s if you prefer. For just a couple more days—until the CDs are ready for shipping—you'll still get the Collection at the early-bird price (a $100 savings). You can order now by clicking here. I suggest you seize the opportunity to benefit from the time-sensitive information while it's still fresh.
Now, on to the spotlight, bright in the center-ring of the global circus: the US budget impasse.
Sincerely,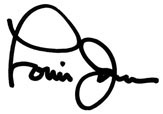 Louis James
Senior Metals Investment Strategist
Casey Research
P.S. We have have a couple of new Casey Phyles forming, in Rio de Janeiro, Brazil, and Mazatlán, Mexico. Anyone interested in participating should drop us a note at [email protected], and we'll hook you up.
Rock & Stock Stats

Last

One Month Ago

One Year Ago

Gold
1,273.20
1,363.50
1,770.60
Silver
21.34
23.12
34.08
Copper
3.25
3.26
3.75
Oil
102.02
105.09
92.50
Gold Producers (GDX)
23.05
26.79
52.49
Gold Junior Stocks (GDXJ)
35.02
45.47
97.80
Silver Stocks (SIL)
12.14
14.88
24.69
TSX

(Toronto Stock Exchange)

12,892.11
12,825.42
12,233.95
TSX Venture
929.37
944.23
1,299.94