Kris' note: We love stories that lie below the surface of big, overplayed, mainstream stories. Because it's often in those "sub" stories that you find the biggest and most lucrative investment opportunities.
For example, think about gold as the big story… but gold has "sub" stories too… big gold miners, junior gold miners… and even silver is a "sub" story to gold. Yes, you can make a lot of money from gold, but bigger opportunities are elsewhere.
That's the play colleague Andrey Dashkov looks at in today's Dispatch. And what's more, Andrey has found what we could call a "sub-sub" story… one that could make you 4,000%+ gains. It's an interesting take. Check it out below…
---
By Andrey Dashkov, analyst, Casey Research
Silver could be this year's breakthrough metal.
In 2020, it outperformed gold by a wide margin. As the yellow metal returned 25%, silver soared almost twice as much last year.
Amid unprecedented uncertainty caused by the pandemic, it worked as a safe haven… just as we would expect it to.
But there's another angle to the silver story… and I believe it will drive the next leg of the silver bull market this year and beyond.
I'll show you what I mean in a moment.
First, if this is your first time reading the Dispatch, welcome. If you've been here before, welcome back.
At the Dispatch, we have two goals:
To introduce you to the most important investing themes of the day, and

To show you how to profit from them.
We do this by showcasing ideas from our in-house investing experts: Nick Giambruno and Dave Forest. And from the founder of our business, Doug Casey.
The Silver Market Is Turning
In 2020, silver pulled a difficult trick. Its price soared by almost 50% during the year, despite the fact that the silver market was in a state of surplus…
And not only that, but the surplus was the highest on record since at least 2010.
The surplus was a result of low industrial demand. After all, COVID-19 resulted in lockdowns and lower production almost across the board, including the industries that use silver, like electronics.
The only thing that saved silver in 2020 was investment demand. Because of that, the silver price soared.
This year, investment demand isn't going anywhere…
And as the world emerges from the pandemic, industrial demand will follow suit.
Silver Institute, a silver industry advocacy group, projects that the total supply will increase 8% to about 1.06 billion ounces. The demand will grow almost twice as much, by 15%, to 1.04 billion ounces.
As a result, the setup for the silver market is way more bullish. The market will not be in the same state of surplus by the end of this year as it was in 2020.
But there's another factor that is pushing the silver price higher… one that could unlock billions of dollars in market value for silver miners and related companies.
Silver and the "Green Transition"
And it's the rising ESG trend.
For those who don't know, ESG (environmental, social, and governance) is a growing trend in investing. It involves picking investments, such as stocks and bonds, issued by companies that conform to a set of standards.
Think of ESG as "best practices" in terms of sustainability, diversity, and governance. The better a company is showing according to these benchmarks, the more attention it will get from ESG-conscious investors.
How does silver fit into that?
Put simply, silver is as important for the "green transition" as cobalt, lithium, or any other "green" metal.
Sprott, one of the most prominent asset managers and an acclaimed early-stage commodity investor, says the three main "green" drivers for silver would be:
electric vehicles and infrastructure,

solar energy,

and the fifth-generation (5G) cellular networks.
For example, an electric vehicle (EV) uses about twice as much silver as an internal combustion engine (ICE) car. And EV sales are projected to surpass ICE car sales as soon as 2030.
Demand from the solar energy industry could fluctuate in the medium term. In 2019, photovoltaic installations (or, in other words, the systems that turn light into electricity) consumed about 100 million ounces of silver, or 11% of the total.
Going forward, I expect continued demand for silver coming from the renewable energy sector. Europe, for example, plans to increase its solar power capacity by almost 9% each year until 2025.
5G demand for silver is also growing. It's projected to grow from the current 7.5 million ounces per year to about 23 million in 2030. If supply doesn't catch up to this increasing demand, we could be looking at a market deficit, which is bullish for the price.
This "new industrial" demand, along with the traditional investment demand, is already part of what's driving the silver price. Over the past 12 months, the silver price is up 40%.
I believe that the silver bull market will continue as ESG investors pay close attention to the silver market.
But there's a way to earn much more than that during the silver bull…
Silver Warrants Leverage the Silver Bull
If you've been reading the Dispatch lately, you'll know that Dave Forest, our in-house commodities guru, has a favorite type of investment…
And they're called warrants.
Some of Dave's warrant picks have already delivered massive gains… like 2,000%… 2,805%… even 4,942%.
Buying warrants is as easy as buying stocks in most brokerage accounts. And with that kind of upside, we think warrants should be on your radar.
Here's an example from the silver industry – Nevada Copper Corp (NCU.TO).
It has 3.6 billion pounds of copper… and over 21 million ounces of silver in its Proven and Probable reserves.
It also has publicly traded warrants… and they delivered massive outperformance compared to the iShares Silver Trust (SLV) and Nevada Copper's own shares. (SLV holds physical silver bars and is a good benchmark for the price of silver.)
These warrants started trading on July 20, 2020. Since then, the warrants have delivered a 300% return. This number eclipsed both the shares' 56% appreciation and the silver ETF's 6% gain.
I will echo Dave here… earlier this week, he said:
Most investors have never heard of [warrants]. But they're commonly known in the financial community. And in fact, their potential is so explosive they're used by some of the world's most prominent investors… including Warren Buffett.
Warrants are a powerful tool… and they're easy for any investor to buy in most brokerage accounts. If you manage your risk as Dave recommends, you could generate outsized returns while putting a fraction of your capital at stake.
Check out how you can start investing in warrants easily right here.
Good investing,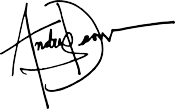 Andrey Dashkov
Analyst, Casey Research