Kris' note: If there's one thing the Casey Research team knows more than anything else, it's inflation. Specifically, how to protect and profit from it.
That's the subject of today's essay from analyst Andrey Dashkov. Inflation has been a big talking point this year. On occasion, it has even worried the mainstream press.
Food, energy, and consumer goods prices are all up. The only thing not going up (not by a meaningful amount, anyway) is interest rates. This means that 13 years after the financial meltdown, when the Federal Reserve cut rates to near zero, investors still can't earn an income from their savings.
Because of that, investors simply must look elsewhere… for ways that won't just help you keep up with inflation… but will keep you ahead of inflation. How? Andrey has the answer…
---
By Andrey Dashkov, analyst, Casey Research
In July and August, we talked a lot about inflation…
And how it can cost you in lost returns.
We also showed you several ways to resist rising prices.
And today, we return with the same goal.
To start things off, we don't mean to alarm you…
But the U.S. economy might not be in its best shape by year-end.
In fact, it could face "the worst nightmare" of stagflation, which is a combination of "stagnation" and "inflation."
It means low economic growth and soaring prices… at the same time.
This combination worries investors. But at Casey Research, we'll use the uncertainty to our advantage…
At the Dispatch we have two goals:
To introduce you to the most important investing themes of the day, and

To show you how to profit from them.
We do this by explaining the real stories behind some of the headlines you'll read in the mainstream press. But that isn't where it ends.
We take those stories and ideas, then showcase the solutions offered by our in-house investing experts and from the founder of our business, Doug Casey.
Let's take a look at how you can protect your portfolio by turning to the commodities sector – a Casey Research staple.
Post-COVID Recovery Is Still Bumpy
Back in August, I said that the post-COVID economic recovery may have peaked.
The data at the time confirmed that…
The index turned negative in July and continued the trend in August.

This means that the post-COVID euphoria could be coming to an end.

And, by the way, the U.S. is not alone here. The chart for G10, a group of rich countries that includes the United Kingdom, Germany, and Japan, looks similar.

This means that the Fed may be wrong anticipating that the U.S. economy can take less stimulus, higher interest rates, and be fine.

In other words, we could be looking at low growth and low or high inflation.
That data came from the Citi U.S. Economic Surprise Index. It measures how actual economic data differs from market expectations.
For now, it remains negative.
This means that the economy doesn't deliver positive surprises anymore. The COVID-19 recovery is underwhelming the markets.
And when it comes to inflation, the data doesn't suggest that prices are going to stop rising anytime soon.
That's because annual inflation has stubbornly been above 5% for a few months already. You can see this in the chart below:
What's more… inflation may stay high… why?
A New Problem for the Economy
Oil prices are soaring.
Energy, including oil, is responsible for about 7% of the total consumer price index. It means that movements in oil directly impact the prices of other consumer goods.
And of course, rising oil prices make gas more expensive. I'm sure you've noticed this already. When oil prices get out of control, everybody realizes the impact.
As of writing, oil prices seem to be headed up.
As the demand for oil soars throughout key global markets like Europe and China, OPEC (the international organization that essentially controls oil policies) refuses to produce more oil… which would help drive prices down.
So for now, we have a simple supply-demand situation where there's a lot of demand and not enough supply.
As a result, the price of oil is at a seven-year high.
So what does all of this mean?
First, higher oil prices will drive inflation up and make the U.S. recovery even more difficult.
As a result, stocks that depend on the recovery (think companies that benefit from high consumption, like retailers) could suffer.
But the story doesn't end here… and we have a way for you to come out on top of this.
Classic Casey Research Protection Plan
Oil companies should benefit from this high energy demand. And you can take advantage by investing in the Energy Select Sector SPDR Fund (XLE), which is an ETF with diverse oil and gas companies.
This should help offset the pinch you may be feeling from rising inflation… after all, your dollars aren't going as far.
Second, higher inflation could support gold. Historically, gold has done well during inflation and economic uncertainty.
So a good way to benefit from gold's performance is through an ETF like SPDR Gold Shares (GLD). It holds physical gold and provides exposure to the metal's price.
Overall, the world is still dealing with the COVID-19 fallout. We might be looking at months of uncertainty… if not years.
And it's natural for investors to worry about their money. But at Casey Research, we're fans of protecting our wealth… and profiting from mainstream uncertainty.
So instead of panic-selling, position your portfolio to benefit. You can still make a meaningful, positive impact on your investments.
Good investing,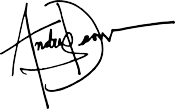 Andrey Dashkov
Analyst, Casey Research
P.S. There's another classic Casey Research strategy that can have an incredibly positive impact on your investments…
And it has to do with an asset class called warrants.
Now, Dave Forest, our in-house warrants expert, has uncovered an opportunity so profitable that he's holding his first event ever to bring you the details.
It's called the "Zero to Retirement Summit." And he'll reveal how – by riding Jeff Bezos' coattails – you can make 49 years' worth of profits in just one year. Can you afford not to attend?
Reserve your spot right here.