By Andrey Dashkov, analyst, Casey Research
The war in Ukraine has begun.
The markets are reacting to the violence as they tend to do… commodities are rising, and stocks are volatile.
Just as the world is recovering from the pandemic, it's up for another turbulent year.
And as someone who grew up and lived a large part of my life in Eastern Europe, Dave Forest asked me to share my perspective on what's happening in Ukraine right now.
In short, prepare for higher oil and natural gas prices… and even more inflation in the coming months…
The War in Ukraine to Push Energy Prices Higher
Russia is determined to re-establish itself as a regional power… and it's unlikely this situation will change soon, or for the better.
That's because the Russian government isn't prioritizing economic considerations.
Meaning it will do what its political leaders say regardless of the cost, either to the country's own economy or to the world.
And we're seeing the invasion's effects already.
The price of oil is trading close to seven-year highs, almost touching $100 a barrel.
Also, following the invasion, Germany halted the Nord Stream 2 project, which is a natural gas pipeline that was supposed to deliver gas from Russia to Germany. Its total capacity is about 55 billion cubic meters of gas per year.
This is big news, but the implications are even bigger.
Oil supply disruptions due to the war and Europe's decision to pause the Nord Stream 2 project have only one consequence: high energy prices.
So oil and gas could go even higher, and the cost of electricity produced from natural gas will likely soar.
What Does It Mean for Your Portfolio?
First, the price of oil is skyrocketing. And it could get even higher as the war in Ukraine continues and new Western sanctions hit the Russian economy.
Then, high oil prices will push energy costs up…
So the companies that use a lot of energy in their production will see profitability decline.
Manufacturing is one of the most vulnerable industries… specifically, the chemicals industry, as well as petroleum products, paper, and food.
On the other hand, some of the least energy-intensive industries are financials, retail, software, and electronics.
These sectors could be better shielded from oil prices than others.
How to Protect Yourself Against Soaring Energy Prices
Natural gas prices soared by over 50% between January and the fourth quarter of 2021.
There could be more room for natural gas to run, given the debacle in Ukraine. That means increased business and household energy costs.
It's worth thinking about possible ways to protect your wealth. One option is the First Trust Natural Gas ETF (FCG). It holds a portfolio of companies that explore for and produce natural gas.
This ETF could be one way to protect your portfolio from rising natural gas prices.
And I'll make sure to keep you updated as the situation develops.
As always, stay safe.
Good investing,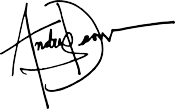 Andrey Dashkov
Analyst, Casey Research
P.S. In uncertain times, you want your portfolio as diversified as possible. You should aim for a lot of upside potential, while limiting your downside risk.
Dave Forest has the best strategy to achieve that in this market. Learn more right here.