By Andrey Dashkov, analyst, Casey Research
Senate Majority Leader Chuck Schumer wants to decriminalize cannabis in the United States.
In February, the congressman announced his plans to make cannabis reform legislation a priority.
Since then, recreational cannabis was legalized in New York. And Schumer said he'd be introducing a bill to officially decriminalize cannabis at the federal level.
If Schumer's bill moves forward, cannabis stocks will get a lift. In fact, following his announcement in February, the Horizons Marijuana Life Sciences Index ETF (HMLSF) rallied to a 140% year-to-date gain.
That's pretty good. But a pick in my colleague Dave Forest's portfolio jumped 646% on the news…
Today, I want to show you the strategy Dave uses to generate those kinds of returns… and why it's the smartest way to play the cannabis trend…
Gains Like the Oracle of Omaha
As I wrote back in December, decriminalization at the federal level will happen. It's not a question of if, but when. Decriminalization was one of Joe Biden's campaign promises. And cannabis is already decriminalized in 32 states, and fully legal in 17.
Once decriminalization becomes a reality, I think legalization will be the natural next step. And we'll see it reflected in the prices of cannabis-related shares.
But the real fortunes won't be made in ETFs or even cannabis stocks.
Take a look at the chart below, and you'll see what I mean.
This is a chart of a cannabis company Dave recommended back in December. Out of fairness to his subscribers, we can't reveal the name here. But as you can see, it's pretty impressive.
At its peak in February, it was up as high as 646%. That's enough to turn a $1,000 investment into over $7,000 – in just two months.
But these weren't regular shares. These gains are from something called warrants.
If you've been following along in the Dispatch, you're likely familiar with what warrants are. But for those just joining us, a warrant is a type of security that gives the holder the right, but not the obligation, to buy a share of stock at a certain price over a predetermined time period.
That might sound a little complicated. But warrants are actually very easy to buy and sell, right from a regular brokerage account – that's one of the reasons why we like them.
Another reason is, warrants provide explosive upside.
That's why even legendary investors Warren Buffett and Carl Icahn like warrants. In fact, Buffett himself used warrants to supercharge his returns in the wake of the 2008 financial crisis for a 240% gain.
You may have thought there was no way you could ever invest like the Oracle of Omaha… but Dave showed his readers percent gains over twice as high as Buffett's with his cannabis warrants.
And you don't have to put a lot at stake. When Dave recommended them back in December, the warrants were trading at just $0.43 apiece… while shares traded at $3.86.
That's the power of warrants. They can supercharge your returns… without much added risk. And that's not Dave's only win.
The Best Way to Capitalize Off Any Growing Trend
Warrants of another cannabis company are up 142% since Dave recommended them in March.
And Dave's used warrants to play plenty of other trends. In fact, Strategic Trader readers have been cashing in on the explosive profit potential of warrants for over two years.
They've used warrants to play some of the biggest trends on our radar, like sports betting… 5G… electric vehicles… and more.
It's how Dave booked his "Hall of Fame" wins like 393%… 2,805%… even 4,942%. And he's just getting started. Right now, another one of his picks is up 1,684%… while four others are in the triple digits.
Warrants are one of the best ways for savvy speculators to make consistent, outsized gains – sometimes in a matter of weeks.
But the market for these warrants is tiny. It's very small and very illiquid. And while they're easy to trade… it can be difficult to pinpoint the best ones to trade on your own.
That's why Dave decided to bring warrants to his Strategic Investor advisory.
Dave even put together the first-of-its-kind, five-video Warrants Master Course to help you get into warrants with ease. (Subscribers can review the PDF version here.) It'll walk you through everything you need to know before trading warrants… and reveal his top pick to get you started.
To learn how to access Dave's exclusive training series, go right here.
To recap, warrants…
Are as easy to invest in as any stock.

Have made many of Dave's readers life-changing gains.

Are a low-risk, high-reward bet.

Are a great way to complement your wealth-building strategy, and…

Are by far the best way to capitalize on the cannabis trend.
As the push for cannabis legalization continues, warrants are a primary way to supercharge your returns in this sector. And I don't want you to miss out on the profit potential.
Good investing,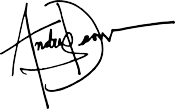 Andrey Dashkov
Analyst, Casey Research