By Andrey Dashkov, analyst, Casey Research
The future of clean energy relies on nuclear power.
If you think that sounds strange, I don't blame you. When you think about nuclear energy, you probably remember the horrible radioactive disasters at Chernobyl and Fukushima.
Those events were tragedies. And it's true that nuclear power carries the potential for risk. But the reality is, nuclear energy is safe – far safer than energy produced from fossil fuels.
According to one metric, which took accidents and negative effects from air pollution into account, nuclear energy is actually 262 times less dangerous than oil.
Or maybe you're still picturing power plants tucked away in a nuclear wasteland. But that's not the case, either – as you can see in this photo of a whale enjoying a swim near the Diablo Canyon Power Plant in California.
Source: Mike Baird
I'm telling you this because there's a new megatrend developing. In short, nuclear energy is claiming its "green" status alongside other sources of sustainable energy like wind and solar.
And I think it's the best renewable option we have.
Below, I'll explain why nuclear power is so crucial to the clean energy buildout… and the commodity set to benefit once the market catches on.
The U.S. Won't Meet Its Clean Energy Goals Without Nuclear Power
The U.S. is going green.
The Biden administration is working on a nearly $2 trillion infrastructure plan to address climate change and build a clean economy.
And just last week, President Biden announced a plan to reduce greenhouse gas emissions by half by 2030.
In 2020, the U.S. produced 40% of its total electricity from clean energy sources, including nuclear energy.
Experts say that percentage needs to double to 80% in order to meet the 2030 emissions goal.
Nuclear power will be a key technology to get there. And not just because it's safe.
It's also reliable – up to three and a half times more so than wind farms or solar plants, and up to two times more reliable than natural gas or coal.
And it's efficient. Nuclear power plants produce maximum power more than 93% of the time, compared to just 35% or 25% for wind and solar, respectively.
The U.S. is realizing that nuclear power is a sustainable source of energy, not a dirty technology.
The Biden administration has also recognized the critical role nuclear power will play, classifying it as an important source of carbon-free power.
Nuclear Power Has Bipartisan Support
Despite its popularity, clean energy is seen as a divisive issue without a lot of bipartisan support. But nuclear energy is one of the exceptions.
House Republicans are on board with investing in nuclear energy. They want to reduce emissions and invest in U.S.-based technologies. That means investing in nuclear energy.
And earlier this year, House Republicans announced their own clean energy plan. The plan includes measures to:
Modernize and improve our energy infrastructure and promote an all-of-the-above energy strategy across the board, including solutions to unleash innovation in hydropower, nuclear, clean coal, and natural gas.
With both parties essentially backing investment in nuclear power, its future is bright. This is why I see it gaining more traction in the years ahead.
How to Profit
Nuclear energy will play a critical role in clean energy transformations in the U.S. and around the world.
And one key metal is needed to power it: uranium.
In fact, the global demand for uranium is expected to grow by about 20 million pounds over the next five years, as emerging markets start to embrace nuclear power as a source of clean energy.
Companies that explore for and produce uranium will benefit from the upgrade to our energy infrastructure.
To profit, the Global X Uranium ETF (URA) provides excellent exposure to the metal, and is a great way to play this growing trend. It holds companies that explore for, mine, and produce uranium.
Year-to-date, it's up 26%. I believe it will continue to rise as more specifics become available about the Biden administration's green transformation plans. As always, just make sure to never bet more than you can afford to lose.
Good investing,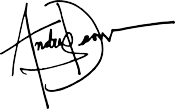 Andrey Dashkov
Analyst, Casey Research