Kris' note: If you followed along this week, you'll know we shared with you why our experts are convinced gold's recent moves higher are just a preview of what's to come. And they're laying out their best strategies to see big returns.
But gold first earned its reputation as a store of value.
According to our longtime analyst Andrey Dashkov, with inflation reaching multi-year highs, its effect on your savings is like a "death by a thousand cuts"…
But he says there's a foolproof way to protect against it.
Below, Andrey shows how gold has held up against soaring prices. And with inflation on the rise… he believes the precious metal is an essential holding in every investor's portfolio.
---
By Andrey Dashkov, analyst, Casey Research
Inflation is like a death by a thousand cuts.
You might not notice that prices are going up by a few cents here and there… at first.
But over time, inflation wears away at your paycheck. It becomes much more noticeable… and more dangerous.
An increase of a cent or two every couple of weeks in staple items like gas… milk… bread… it adds up.
And 2020 was anything but a normal year. So far, inflation has reached five-year highs.
This means right now, every dollar in your wallet or bank account is worth less than it was a year ago.
And the Consumer Price Index, which measures the average change in price of consumer goods, has risen 4.2% in a little over one year. That's the biggest jump since 2008.
If you want to preserve your purchasing power, you'll have to play "catch up" in your portfolio…
That means focusing on assets that hold their value and protect against inflation.
I'll explain why below… and share how to do it with our favorite wealth protection here at the Dispatch: gold.
If this is your first time reading the Dispatch, welcome. If you've been here before, welcome back.
We have two goals here:
To introduce you to the most important investing themes of the day, and

To show you how to profit from them.
We do this by showcasing ideas from our in-house investing experts: Dave Forest, Nick Giambruno, and the founder of our business, Doug Casey.
Today, I want to show you why gold is one of our favorite inflation hedges. And why now is an excellent time to increase your position – or get some exposure, if you haven't already.
It all boils down to two factors: a spike in inflation, as you saw in the chart above… and a historic gold bull market on the horizon.
I'm convinced that if investors don't take meaningful action in their portfolios today… it could hurt their lifestyle for years to come…
Inflation Is Coming
As the world emerges from COVID lockdowns, spending will soar.
In 2020, U.S. consumers spent half a trillion dollars less than they did in 2019. At the same time, household savings soared from $1.2 trillion in 2019, to $4.1 trillion in 2020.
People will soon be free to spend money on things they couldn't last year due to lockdowns and other restrictions, like travel… dining out… and so on.
Now, some will say this is a good thing. After all, this signals that the economy is recovering. And they're right… to a point.
But spending is also a harbinger of inflation. As more money pours in, prices will rise. In fact, many corporations, like General Mills and Procter & Gamble, have already said they plan to raise prices.
And this doesn't just concern your spending for this year or even next year. Over time, it wears away at your lifestyle.
That's where gold comes in.
And fortunately, it looks like there's never been a better time to buy the precious metal…
Gold's a Great Hedge… and It's on the Move
Gold has been an inflation hedge for decades.
Take the 1970s as an example.
When prices soared 55% over four years (between 1976 and 1980), gold skyrocketed 321%… while the S&P returned just 51%. That means investors who had all their money tied up in stocks missed out on some valuable wealth protection.
And the setup is great for gold right now. In fact, I think that it is in for a massive bull run as the global economy recovers, and inflation picks up.
Dave Forest, who heads up our International Speculator advisory, agrees. He's a geologist and investor who's worked professionally in mining for 20 years – and he's one of our go-to resource experts at Casey Research. Right now, the average gain on his open gold positions is 106%.
Here's what he said about gold back in December in his 2021 Prediction Series:
The call for the coming year is obvious: gold goes higher. Maybe a lot higher … I expect it to steadily push upward. I think we'll se $2,400 by the end of 2021.
Right now, it's at around $1,870. So it's still got plenty of room to run. And it's on the move, up around 5% over the past three months.
As inflation ramps up, and more people flock to gold for protection, that will only push the price higher.
Simply put, the setup for gold price right now is better than it has been in months.
I think it should be on every investor's radar. The best way to take advantage is to buy and hold physical gold.
But another great option is through an exchange-traded fund (ETF) like the SPDR Gold Shares ETF (GLD). It very closely tracks the price of gold, and can be bought through any broker.
Just remember to position size accordingly, and never bet more than you can afford to lose.
Good investing,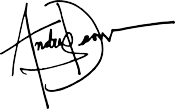 Andrey Dashkov
Analyst, Casey Research
P.S. Dave has another favorite way to play gold. It's a strategy he calls "gold placements"… and it's led his readers to multiple quadruple-digit gains. If you'd like access to those kinds of returns, you can learn more here.