Dear Reader,
People sometimes challenge me on the ethics of my investments in mineral exploration and mining. None of these people have been to the poor, desolate places I have been, where there would be no jobs with decent wages, no new schools, no health clinics, no scholarships for local children, and none of many other things, if not for mining. In many cases, mining is literally a lifeline for whole communities—even whole countries.
Instead of bringing demeaning, economy-destroying charity or enslaving government central planning, miners mobilize the self-interest of locals, investors, consumers, and others to create value for all where there was nothing but potential before.
I am proud to be an investor in the natural resource sector. To me, the men and women who work so hard against such long odds to find economic ore deposits and build profitable mines that enrich locals, reward investors, and provide the raw materials our civilization depends upon are truly heroic.
But it is often a dangerous and always a risky endeavor. Mine disaster headlines over the last year have brought this into sharp focus. But how much of the concern is hype? What are the facts?
Casey Researcher Laurynas Vegys has some answers for you below. As investors in the sector, you need to know.
Sincerely,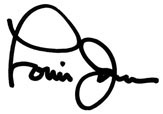 Louis James
Senior Metals Investment Strategist
Casey Research
Rock & Stock Stats

Last

One Month Ago

One Year Ago

Gold
1,188.74
1,234.30
1,286.30
Gold (SGE)
1,152.90
1,236.87
1,292.64
Silver
16.31
17.40
20.72
Copper
3.06
3.09
3.16
Oil
75.82
81.20
94.41
Gold Producers (GDX)
19.02
21.37
24.55
Gold Junior Stocks (GDXJ)
26.35
33.05
36.42
Silver Stocks (SIL)
9.42
10.46
12.28
TSX

(Toronto Stock Exchange)

14,843.10
14,036.68
13,431.38
TSX Venture
776.63
803.08
931.63