By Andrey Dashkov, analyst, Casey Research
The clean energy trend is here, and it's taking over the market.
Environmental, social, and governance (ESG) exchange-traded funds – which also include clean energy ETFs – tripled their assets in 2020, to an all-time high of $189 billion. And altogether, they now manage over $1 trillion.
Tech companies devoted to clean energy also generated lots of excitement and massive returns last year. Tesla, an ESG poster child that put electric vehicles (EVs) on roads across the world, soared by 743%. Elon Musk, its CEO, became the world's richest man.
And Plug Power, another clean energy company, soared by 973%.
The industry's got mainstream investors' attention. And who doesn't want a shot at eye-watering gains like those?
But if you really want to make a fortune off this trend in 2021 and beyond… you should look past giants like Tesla or Plug Power.
Instead, I see all the upside in a "boring" industry that's powering a critical part of the clean energy market. And it will be one of the biggest winners of this trillion-dollar trend.
The Fuel Powering "Green" Tech
EVs are one of the biggest "green" trends on everyone's minds. Bloomberg estimates the EV market will grow by six times by 2025 – a 43% increase. That means millions more EVs on the road.
But beyond flashy photos of EV giant Elon Musk or his controversial tweets, there's an industry quietly working to power those vehicles on the road: lithium-ion (Li-ion) batteries.
It might not sound exciting.
But here at the Dispatch, we look for behind-the-scenes players that allow us to ride the coattails of massive trends to big gains.
And Li-ion batteries aren't just essential to powering EVs. These batteries will be needed for storage in solar grids and wind turbines. They're used in other vehicles, too, like boats… yachts… and even seaplanes.
In fact, in Vancouver, where I live, a local seaplane company has just resumed commercial flights of its first electric seaplane.
Image: CBC.ca
And these batteries aren't just important for "green" technologies. They're also used in a wide range of electronics, from cell phones to laptops.
In other words, over the next several years, the total demand for these batteries will soar.
The Real Bull Market Is Only Just Beginning
The price of lithium has already started responding to this growing demand. Over the past 12 months, it soared by 93%.
But demand for the metal will continue to ramp up, as lithium battery use expands over the next five years. Take a look at the chart below.
That's why I think that the real bull market for lithium is only just beginning.
And an environment like this will create a boon for lithium miners. But you won't make a fortune speculating on the biggest players in the space…
Junior Lithium Miners Will Have an Edge
Instead, I believe the companies best-positioned to profit from the ongoing lithium bull market will be junior lithium miners.
The reason is very simple. Much like gold mining juniors provide more leverage to the price of gold, lithium juniors also provide more leverage to the price of lithium.
As a reminder, when I say that a stock has "leverage" to a commodity price, I mean that its share price could deliver better gains on the upside (and also deeper losses on the downside) than the underlying commodity.
In the long run, I believe that lithium juniors will have an edge as the price of lithium rises to meet soaring demand.
To get exposure, you might want to consider the Global X Lithium & Battery Tech ETF (LIT) and the Amplify Lithium & Battery Technology ETF (BATT).
You can also research the companies these ETFs hold, if you prefer investing in individual junior lithium stocks. Just make sure to do your own due diligence, and never bet more than you can afford to lose.
I hope that these ideas help you navigate this exciting megatrend.
Good investing,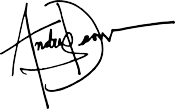 Andrey Dashkov
Analyst, Casey Research