Dear Reader,
It was nice to see gold soar almost $50 last Friday. I don't place too much importance on a single day's movement, but the surge showed that reality does matter. Its movement was a natural response to escalation of warfare in Europe, regardless of what paper traders—or even manipulators—in New York might say or do.
And the reality is that gold is not just another commodity, like pork bellies or even copper. Gold is the world's oldest and most trusted form of money. It's the ultimate safe haven asset, and the only financial asset that is not simultaneously someone else's liability.
These are facts, regardless of what fools or knaves like those who run the Fed or Goldman Sachs say to the contrary.
Still, despite last Friday's gratifying rebound, gold is still down, our stocks have been hammered, and entering the market has felt like trying to catch a falling safe. I've had much to say on the subject, but I'll step aside and let Jeff Clark address it, as he's just put together an excellent situation analysis for us.
I hope all our readers take it to heart—and take heart.
Sincerely,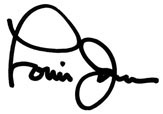 Louis James
Senior Metals Investment Strategist
Casey Research
P.S. Speaking of the crisis in Ukraine, and more crises brewing around the world, International Man Editor Nick Giambruno has teamed up with the original international man himself, Doug Casey, to scour the world for real "blood in the streets" type opportunities. The new service is called the Crisis Speculator, and you can find out more about it here.
Rock & Stock Stats

Last

One Month Ago

One Year Ago

Gold
1,177,80
1,212.40
1,308.50
Gold (SGE)
1,144.38
1,231.93
1,329.47
Silver
15.78
17.24
21.66
Copper
3.03
3.04
3.25
Oil
78.65
87.98
94.20
Gold Producers (GDX)
18.64
20.42
24.14
Gold Junior Stocks (GDXJ)
26.04
31.44
35.74
Silver Stocks (SIL)
9.18
9.96
12.24
TSX

(Toronto Stock Exchange)

14,690.83
14,576.45
13,294.20
TSX Venture
770.26
854.83
931.08