By Andrey Dashkov, analyst, Casey Research
"How could a value guy invest in high-growth tech companies?"
That's what Howard Marks, billionaire investor and co-founder of one of the largest credit investors in the world, said in a recent interview with Bloomberg TV.
But nothing beats success. And in 2020, tech stocks were the ultimate winners. Nasdaq, a tech-heavy index, soared by 43%. Meanwhile the S&P 500, a broad market index, gained just 16%.
What's next? Will tech stocks continue rallying?
Some pundits like Marks insist they're overvalued.
The case for that goes like this: growth stocks have been on a tear. They're valued at ridiculously high levels that just don't make sense. There's little upside left. Sooner or later, they will crash.
But does this case make sense? I don't think so…
Tech Companies Make Tons of Money
One of the biggest misconceptions about tech stocks is that they're overvalued… but that's because some investors overlook how much money a lot of those companies make.
Investors think the value of a tech company paints a picture that often doesn't reflect reality. They imagine the tech sector is full of a bunch of early stage startups that go around asking for money and have little to no revenue.
And that's certainly the case sometimes. But that's not true of every tech company.
As an example, I screened for U.S.-listed tech companies in the Information Technology (IT) industry worth $1 billion or more. This includes companies in the software, technology hardware, and services sectors.
On average, they have $12 billion values, and have made over $2 billion in revenue over the past 12 months.
Let that sink in. An average U.S.-listed tech stock has made over $2 billion since the beginning of the COVID-19 crisis…
Yes, some of these stocks started in a garage somewhere in Silicon Valley, like Apple or Amazon. But these companies now occupy high-end office spaces.
In other words, an average U.S. tech stock is way more well-heeled than a lot of investors think.
Tech Valuations Aren't "Crazy"
One of the favorite arguments against tech stocks is that they're too expensive.
And if you use conventional ratios like EV/EBITDA, then yes. Tech is more expensive than the broad market.
(EV/EBITDA stands for Enterprise Value (EV) to Earnings Before Interest, Taxes, Depreciation, and Amortization (EBITDA). It's a popular ratio that essentially measures the value of a company.)
For example, the IT industry has an average EV/EBITDA of about 36x. This is higher than the 21x that the S&P 500 features. Does it mean that tech is overpriced, though? I don't think so.
Instead, think about it this way: why would an industry that produces so much value be cheaper than the rest of the market? Or even be valued at the same level?
Is a race car more expensive than a Toyota Corolla? Yes. Can a Corolla do what the race car does? No.
So what if the race car is valued fairly in relation to what it does?
A race car delivers speed. Tech companies deliver growth. This is why the market likes them, and puts a high price tag on them.
Tech companies have been growing their net income almost 1.5 times faster than those of the S&P 500. And they are about twice as expensive based on their EV/EBITDA. This makes sense: the faster a company grows its net income, the more valuable it is for investors.
But just sales growth is not enough…
Tech Is Profitable, Too
Investors are more sophisticated now than they were at the height of the tech boom in 1999. They want tech stocks to be profitable, too – to generate positive cash flow.
If a company spends less cash than it makes over a year, it has positive cash flow. This is a powerful signal that a company is profitable and efficient… and sustainable.
And overall, tech stocks prove that.
Over the past 12 months, an average IT company listed in the U.S. made almost $1.3 billion in cash flow.
So what's "crazy" about tech stocks' valuations… given that they make lots of money, deliver faster growth, and they're profitable?
Yes, their trading multiples are higher than those of the rest of the market. But as I've shown you above, the higher prices make sense. There's nothing crazy about them.
So let's see what high-growth stocks I can bring to your attention.
High-Growth Companies to Have on Your Radar
Below are five high-growth tech stocks that stood out to me. I chose companies whose net incomes grew fast over the past five years, while also maintaining positive free cash flow over the past 12 months.
Consider these if you're looking for high-flying companies that are also profitable.
| Company Name | Symbol | Market Capitalization, Million USD | Five-year Growth (Earnings per Share) | Free Cash Flow Over the Last 12 Months, Million USD |
| --- | --- | --- | --- | --- |
| Novanta | NOVT | $4,518.5 | $103.8 | $113.0 |
| Fortinet | FTNT | $23,786.5 | $93.2 | $617.4 |
| Ciena | CIEN | $8,239.8 | $88.1 | $308.0 |
| Maxim Integrated | MXIM | $25,431.0 | $86.0 | $588.6 |
| SPS Commerce | SPSC | $3,777.7 | $63.0 | $53.6 |
Source: Capital IQ
I hope this can be a good starting point for you. As always, make sure to do your due diligence before investing in any company, and never bet more than you can afford to lose.
Stay safe and healthy.
Good investing,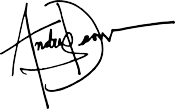 Andrey Dashkov
Analyst, Casey Research