By Andrey Dashkov, analyst, Casey Research
To battle the economic fallout caused by the coronavirus, governments around the world are raking in debt at a breakneck speed.
The U.S. alone added $4.2 trillion in debt since March 2020. In less than a year, the government created 1.4x more debt than it did to deal with the fallout of the Great Recession of 2008.
The national debt is now almost 20% higher than it was before the pandemic.
And there's no signs of slowing down.
The Biden administration is trying to pass a new $1.9 trillion relief plan.
And with new COVID strains appearing across the world… and the rollout of vaccines happening much slower than hoped… that likely won't be the last of the stimulus – or growing debt. We could be in for another challenging year.
And as debt increases, so does inflation – and your purchasing power erodes along with it.
See Triple-Digit Returns While Inflation Eats Away the Dollar
It's not all bad news. I'll get into that more below.
But put simply, when the government borrows money, inflation rises.
And inflation destroys the value of money.
Imagine having $100 in cash to spend. You can only buy $100 worth of goods.
But then, the government comes to you and offers a $1,000 stimulus check. But this money was financed with debt.
Now, with all of this extra money, you can spend more than you could before. You buy more goods and services, and as a result, the prices of these goods and services go up.
This is a simplified example. But it's inflation in action: prices on everyday products go up.
As a result, the same amount of money will buy less over time.
If you could buy, say, 30 gallons of gas before with $100, over time you're down to about 28 gallons. Then 27… then 26…
It doesn't blow a hole in your budget right away. But it slowly eats at your lifestyle.
And as the government continues raking in debt to fund more COVID stimulus… inflation will continue to rise.
Luckily, there's a way to protect yourself against a declining dollar.
Regular readers know gold is a better store of value than paper money. It's impossible to "print" more gold. That's why it's a great safe haven… and why we recommend everyone holds some in the Dispatch.
Now, there's lots of different ways to get exposure to gold… whether it's holding the physical metal… an ETF like the SPDR Gold Trust (GLD)… or individual gold stocks.
But today, I want to tell you about a hidden method that can supercharge your gold returns… I'm talking triple-digit gains.
And there's no extra downside.
Supercharge Your Gold Returns With Warrants
Protecting your portfolio amid reckless government spending and high inflation is essential. But we're also here to make a profit.
And you can get extra upside to the protective benefits of gold… with something called a warrant.
I won't get too deep into the details here. But if you own a warrant, you have the right, but not the obligation, to buy the underlying stock at a certain price before a certain date.
Warrants also have their own prices, just like stocks. And you can buy and sell them on public exchanges just as easily as common shares.
And the gains speak for themselves.
Take Sandstorm Gold as an example. It's a gold royalty company. That means it funds exploration on a property, and collects a royalty on the gold mined and produced there.
At its peak in July 2020, the company's stock was up 156% compared to its March 2020 lows… while gold was up just 27%.
That's not bad.
But investors could have done better than that with Sandstorm's warrants. In fact, they were a holding in Strategic Trader, an advisory headed up by my colleagues Dave Forest and John Pangere. At their peak in July, Sandstorm's warrants were up 988%.
That would have turned a $100 investment… into over $1,000.
And the best part? At its peak, Sandstorm shares were $14.09. Its warrants? They were trading at just $8.70, about 40% cheaper. With warrants, you get exposure to all the upside… without betting the farm.
Now, you might think I'm cherry-picking an exceptional example.
But the same happened with Orezone Gold, a gold exploration company.
As of writing, the stock is up 116% since April 2020, while gold is up 23%. But its warrants aren't even close. They're up 493%, outperforming the stock by more than 4x.
Keep in mind, I'm not recommending Sandstorm's or Orezone's stock or warrants. I'm just using them as an example.
The point is, you can get more bang for your buck with gold warrants.
But there's another thing you need to know…
How to Tap Into the Stunning Profit Potential of Warrants
The market for these warrants is tiny. It's very small and very illiquid. And while they're easy to trade… it can be difficult to pinpoint the best ones to trade on your own.
That's why Dave and John have been bringing warrants to Strategic Trader readers for two years. And in 2020, readers saw gains as high as 393%… 2,805%… even 4,942%. And now, they're bringing warrants to their Strategic Investor advisory, too.
Dave even put together the first-of-its-kind, five-video Warrants Master Course to help you get into warrants with ease. (Subscribers can review that here.) It'll walk you through everything you need to know before trading warrants… and reveal his top pick to get you started.
If you're interested in accessing Dave's exclusive training series, go right here.
As the government continues racking up debt and inflation rises, gold will be a primary way to protect your portfolio… and supercharge your returns. And I don't want you to miss out on the stunning profit potential of gold warrants.
As always, stay safe and healthy.
Good investing,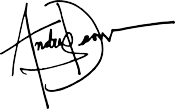 Andrey Dashkov
Analyst, Casey Research