Rachel's note: Before we get to today's essay… we've got a big announcement at Casey Research – we're hiring.
We're looking for a senior tech analyst… someone who lives and breathes electric vehicles.
So after you check out today's Dispatch…
Scroll down to the bottom to see if you – or someone you know – may be what we're looking for.
---
By Andrey Dashkov, analyst, Casey Research
Yesterday, I talked about a massive catalyst that could lift ESG (environmental, social, and governance) stocks… namely, the new SEC disclosure policies likely coming this year.
But there's something else happening… and very few investors are paying attention.
The Nasdaq, one of the largest stock exchanges in the U.S., quietly launched a pilot program in Europe.
Its goal is to give investors a better clue as to which stocks will be part of the multitrillion-dollar ESG trend.
Experts say that the program will likely start in the U.S. as well.
And when it does, investors will get another tool to play the ESG megatrend.
But first, a little background…
"Green Equity" Outperforms Broad Markets
You may have heard about "green bonds." Companies issue them to finance projects linked to sustainability goals.
One of the earliest examples of "green bonds" was the $697 million financing of India's Rampur Hydropower Project by the World Bank, approved back in 2007.
And these bonds have been booming lately. In 2021, the "green bond" market reached over $647 billion, 50% higher than the year before.
By 2025, it could soar by almost eight times, to $5 trillion per year.
"Green equity" issuance is not as massive – at least not yet.
For those who don't know, green equity could be either new shares companies issue to finance specific "green" projects… or all shares of an environmentally friendly company that passed a sustainability test like the one Nasdaq developed.
In my view, the momentum for green equity is building. Wall Street titans like Goldman Sachs have started discussing it as a separate labeled asset class.
You don't need to wait for it to become popular, though. It's already here. And most importantly, "green equity" could outperform its "non-green" counterpart.
You might have not heard about this "green designation" label. But it could transform the way investors look at stocks.
Source: Nasdaq
To get the "green equity designation," a company needs to derive at least 50% of its revenue from climate-friendly "green activities" and continue investing in them.
To get the "green equity transition designation," a company needs to invest in green activities.
K2A, a Swedish company, was one of the first ones to get the "green equity designation." It received it in May 2020.
Since then, its shares are up 83%. In the meantime, the OMX Stockholm 30 Index is up just 51%.
The most recent example is Lamor, a Finland-based company. It was the first one to receive the "green equity designation" in that country. It got the designation on January 21, just weeks ago.
Since then, its shares are up 5.3%, while the OMX Helsinki 25 Index is up just 0.4%.
In both cases, companies that got the "green designation" outperformed broad indexes of the exchanges they trade on.
It may not turn out like this every time, of course. But so far, we're seeing evidence that being green pays off.
How to Play It
It's always a good idea to get ahead of the investment crowd.
"Green equity" is a new concept to most investors. So you might have an edge if you familiarize yourself with it before the masses.
To use it for your benefit, analyze the companies in your portfolio. Check how much revenue comes from "green activities" and how much they invest in their "green transition."
If half or more of the revenue and a significant share of capital investment are "green," it should be easy for those companies to apply for Nasdaq's "green label."
Investors will likely notice, and, as in the European examples above, it may reflect in their stock performance.
Buying an ETF (exchange-traded fund) is an easier way to put some of your capital to work in the ESG space. There are quite a few ESG-linked ETFs around, and iShares MSCI USA ESG Select ETF (SUSA) is a good one to consider.
To be clear, SUSA doesn't hold "green equity" shares, but it aligns with ESG principles. It's an easy way to get exposure to the ESG megatrend.
Good investing,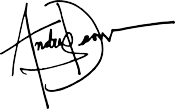 Andrey Dashkov
Analyst, Casey Research
Casey Research Is Hiring… Could You Be the One for the Job?
Casey Research is searching for a highly experienced, connected, credible senior research analyst. What makes you tick? All things electric vehicles.
You believe in the technology… you believe it will change the layout of the world… and you understand the enormous investment opportunities in the EV sector.
You also have big ideas about what's ahead for the electric vehicle industry… and which niche areas of the market are set to boom based on the demand for metals, tech, charging stations, safety, you name it.
To put it simply, if you have smart ideas… you have a vision for the EV market… and you can demonstrate how investors can make money from it, we want to talk with you.
The outcome: potentially partner with the Casey Research team to help lead our EV research efforts.
Responsibilities
Immerse yourself in everything related to electric vehicles

Be the go-to expert for EV investment analysis and commentary

Research and analyze trends in the EV industry

Augment existing research on EV-related companies

Help develop investment themes and ideas

Build on existing industry contacts, travel to trade shows, industry events, and conferences
Qualifications
Ideally several years in the EV industry, working for a related company, in consulting, or private equity

Bachelor's degree a plus but not required for a real industry expert

Demonstrable industry connections/network

Deep understanding of EV supply chain

Strong analytical skills

Can handle multiple, complex issues, and prioritize in demanding situations

Sedentary work that primarily involves sitting/standing

Visual acuity for reading and using the computer

Ability to hear

Ability to freely move about the office

Ability to use the phone/computer/keyboard/mouse/general office equipment for extended periods of time

Ability to communicate well with others in order to exchange information

Fluency in the English language
If you think this sounds like you, send a message to [email protected] with the subject line: Your Go-To EV Expert.
About Legacy Research Group
From the beginning, independence has been the key to our success. Unlike the mainstream press, we don't make our money from corporate advertisers. And unlike Wall Street, we don't take commissions or fees from the companies we cover in our newsletters.
Instead, we offer ideas, opinions, and recommendations.
Our mission is to provide readers with a broad view of the world. So, we ask questions. We research and test. But we do not claim to have the last word on every issue. We explore ideas with our readers… so they can decide for themselves.
That means we don't have a one-size-fits-all approach to finance and investing… Just like each of our readers has his or her own personal investing style.