By Andrey Dashkov, analyst, Casey Research
"Wow, this actually worked."
That was the headline of Reddit's Super Bowl Sunday spot. If you blinked, you might have missed it – it was only five seconds long. But the message was clear…
"Underdogs can accomplish just about anything when they come together around a common idea."
And that's exactly what we saw play out in the markets a few weeks ago.
You likely already know what happened. For those who don't, it started with a series of messages from a guy whose username we can't even publish here because it contains profanity.
But he discovered that big hedge funds on Wall Street took out massive short positions against GameStop.
(As a reminder, a short position delivers positive returns when a company's stock price declines. If the stock price goes up, the short seller faces a steep and potentially unlimited loss.)
So, the Redditor decided to bet against Wall Street… and millions of members of the subreddit r/wallstreetbets listened.
The Biggest Movement in Finance This Year
GameStop's shares started trading unbelievably fast. As of writing, over $3.9 billion worth of its shares are changing hands daily.
This puts it ahead of household names like PayPal, Nvidia, and even Facebook.
This movement has been – and could be – the biggest thing in finance this year. It sent shockwaves throughout the investment industry.
It's so massive, the subreddit member base exploded from around 1.8 million to 8.5 million practically overnight.
So massive that Melvin Capital, a hedge fund and Wall Street darling, posted a humiliating $4.5 billion loss. Hedge funds like Citadel and Point72 had to bail them out.
And so massive that Reddit spent its entire marketing budget on a seconds-long television ad…
This "mob" has already bet billions… and caused billions of dollars in losses. But I don't think we've seen the last of their uprising…
Reason No. 1: Disillusioned Main Street
Regular readers will know that our founder, Doug Casey, sees the "Deep State" as one of the biggest threats facing the U.S. today.
But it seems as though there's a "Deep Market" – a group of people and companies that bend the financial system to their whims, squeezing every bit of profit for themselves despite the economic chaos around them.
Take Goldman Sachs as an example. Last year, the investment bank generated its highest revenue since 2009. And its trading revenue was the highest in ten years.
This is amid one of the worst pandemics in U.S. history… the worst market crash since 2008… and record unemployment.
Put simply, individual investors know Wall Street doesn't work for them. Instead, it rakes in massive profits when the rest of the economy is suffering.
The GameStop crowd wants to stick it to the financial establishment. And they have plenty to be angry about.
But, what's more, it actually worked – a surprise echoed in Reddit's Super Bowl ad.
These investors damaged the reputations – and wallets – of some of the highest-profile money managers in the world, putting billion-dollar dents in their assets.
This crowd is driven by a moral cause. I think that means they're just getting started… only emboldened by their recent success.
And while the GameStop saga might not be grabbing daily headlines anymore, others are just beginning… The same crowd has been driving up the prices of AMC, up over 800% in January, and Express, up over 1,000% since the beginning of the year.
And I think we'll see new names in the months ahead…
Reason No. 2: This Movement Still Has Room to Grow
This is the decade of the retail investor. The number of people driving the market, and their impact on share prices, is growing.
In 2019, retail investors generated about 10% of the total market orders in the U.S. By mid-2020, this number was up to 25%.
Part of the reason is the government stimulus checks. People have been using that extra money to invest through user-friendly brokerage apps like Robinhood.
The Biden administration is expected to hand out more money. It's currently negotiating another stimulus bill worth up to $1.9 trillion. A lot of this money will go into the hands of retail investors.
And the Main Street movement is growing. I'm not only talking about r/wallstreetbets. Among the top 10 fastest growing subreddits, nine of them are related to investing.
More people, more money, more assets to drive upwards… from penny stocks to cryptocurrencies.
Now, it's true that some are talking about tighter restrictions and regulations to keep this from happening again.
Robinhood even halted trading on GME for a day. But that didn't go over well… It's facing over 30 class-action lawsuits, and even lawmakers in Washington are demanding answers.
So I don't think it's going to stop the momentum. Plus, Robinhood isn't the only broker in town.
It's Main Street vs. Wall Street now. And Main Street has no intention of stopping.
Take it from John Motter, who invested all of his stimulus check and then some on GameStop: "My goal isn't to get rich on this, my goal is to bankrupt these billionaires."
How to Profit From This "Ragtag" Team
With a moral case against "the man" and potentially billions more dollars in cash, this ragtag team could shake the whole financial system of the United States.
A note of caution, though. It's true that some made fortunes in this GameStop run-up. But I recommend you stay away from any of these overhyped positions… It's just too risky.
So what does that mean for us? There's sure to be more volatility ahead…
If you want to profit from this uncertainty, the iShares Microcap ETF (IWC) is a good bet.
Why this ETF? Because it holds a portfolio of stocks that are likely to be targeted by this movement. These are small, unassuming companies, like GameStop before its price soared. They're also sensitive to crowd sentiment… and small enough for retail investors to move them.
IWC holds a portfolio of 1,278 stocks. So there's a chance that if r/wallstreetbest targets one or more of them, this ETF will benefit.
Just make sure to position size accordingly, and never bet more than you can afford.
Good investing,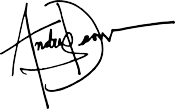 Andrey Dashkov
Analyst, Casey Research
P.S. It seems Main Street has declared war on Wall Street. And as the chaos continues to unfold, members of the wealthy elite are doing something odd…
They're deserting their homes… buying compounds on distant islands…
And my colleague Dave Forest has figured out why.
Millions of unsuspecting Americans will be decimated. And the wealthy elite are getting out while they still can.
Go here to find out why… and learn how you can keep your wealth protected from this fast-approaching disaster – and even profit.