By Andrey Dashkov, analyst, Casey Research
"Bitcoin is the new gold."
That's according to the headline of a Forbes article published at the beginning of last year. It's one of many mainstream financial sources saying gold is out… and cryptocurrencies are in.
At the end of 2020, BlackRock, the largest asset management firm in the world, said bitcoin could one day replace the yellow metal. And in January, the Bank of Singapore said cryptocurrencies could soon replace gold as a store of value.
This year, we've already seen plenty others, like CBC, Bloomberg, and Newsweek, wondering if bitcoin and other cryptocurrencies will replace gold, with headlines like these…
Source: CBC
And it's true that gold has been taking some heat this year. As cryptos are soaring, gold's down 13% at writing.
So, it makes sense if you're wondering if gold really is out… and cryptocurrencies like bitcoin could be the new safe-haven bet.
But here at Casey Research, we don't blindly follow the mainstream's course when it comes to our investing decisions.
And as I'll show below, those who say cryptos will soon replace gold are wrong. And if you listen to them, you'll miss out on some great profits and wealth protection in your portfolio.
Credit Where It's Due
Now, don't get me wrong… cryptos like bitcoin have a place in a diversified portfolio, as I said last week.
Bitcoin in particular has been on a tear lately. Just in 2021, it is up 75% as I write. Just weeks ago, it reached an all-time high of $58,330.57.
Ether, another popular cryptocurrency, is up 122%.
But this doesn't mean that gold is out. Plain and simple.
It's been the ultimate crisis investment for millennia for a reason. In the past 20 or so years alone, gold's survived the dot-com crash of the early 2000s… the Great Recession of 2007–2009… and, the COVID pandemic.
In other words, when things fall apart, gold remains.
So even though cryptos have all the headlines, gold isn't going anywhere. Here's why.
Two Factors Continue Supporting Gold
As I said above, gold's dipped as low as 9% since the beginning of the year. The culprit is a rise in interest rates.
Regular readers will recall that gold and interest rates have an inverse relationship. That means as interest rates fall, gold rises… and vice versa.
But the recent uptick in interest rates is only temporary – and it was minimal. The U.S. 10-year Treasury rate rose to 1.6% last Thursday.
But the Fed will make sure that this doesn't last.
Put simply, high interest rates don't look good for a U.S. economic recovery. The Fed wants to keep the interest rates low… and it will do whatever it takes to make sure they stay low.
That's exactly what I said back in December:
In the case of interest rates, there are two things going on.

First, the Fed promised to keep rates low into at least 2023 to help stimulate the economy.

Second, as global governments print more money to spend their way out of the COVID crisis, they'll cause higher inflation.

Low interest rates, coupled with high inflation, means that real interest rates will go lower still.
The Fed has not changed its tune. In fact, as of writing, rates have since stabilized to about 1.45%. And the market is expecting real interest to be negative in 12 months.
That means you're actually losing money by holding bonds… That's bad for the U.S. dollar. But good for gold.
And on Friday, the House of Representatives passed a $1.9 trillion stimulus package. It's currently awaiting passage in the Senate.
Which proves my second point… The government will continue printing more money to try and spend its way out of this crisis. That means higher inflation ahead… which is also good for gold.
In short, two strong, long-term drivers of the gold price – interest rates and inflation – are still in place. And that's very bullish for gold.
So even though digital assets dominate the headlines… it's not time to abandon gold.
What to Do
Gold's temporary dip doesn't change its long-term fundamental picture. And that picture supports the price of gold.
I stand by my prediction that gold will pass $2,000 this year – most likely in the second half, once inflation catches up with more rampant money printing.
But until then, gold looks like a bargain. If you hold it in your portfolio, continue holding. And consider taking advantage of the recent dips to increase your gold positions.
If you don't hold any gold in your portfolio, consider an exchange-traded fund like the SPDR Gold Trust (GLD) for convenient, affordable exposure to the metal.
Good investing,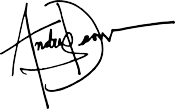 Andrey Dashkov
Analyst, Casey Research