By Andrey Dashkov, analyst, Casey Research
Regular readers know we've been pounding the table on the electric vehicle (EV) megatrend for a while now.
I focused on it in April of last year. Since then, an index tracking lithium and battery technology stocks is up 31%, while the S&P 500 is down about 8%.
This outperformance proves that the EV trend is developing despite general market volatility.
That's because EVs are simply the way of the future. It's only a matter of time before they achieve widespread adoption – and it'll happen sooner than you think.
U.S. automakers aim to see EVs make up one-half of all new vehicle sales by 2030.
But there's a problem, one that my colleague Dave Forest dealt with first-hand on the outskirts of Texas…
The Solution for Widespread EV Adoption
Charging.
Right now, there aren't nearly enough charging stations to support EVs… and most EV batteries take over an hour to charge. That's just not practical.
Imagine you're late for work… running into your garage with barely a minute to spare – when you realize you forgot to charge your car overnight. The battery is completely drained.
You call a regular old taxi or an Uber and ask yourself if you're really living in the future.
Luckily, there's a solution. I'll tell you all about it below… and share why investors who get positioned now stand to make fortunes as the EV rollout picks up steam…
EVs are the future… and widespread adoption will happen. As our founder Doug Casey says, "There's no doubt in my mind that electric vehicles are going to put an end to the internal combustion engine."
But not with that charging problem standing in the way. In fact, a recent survey in Canada found that potential EV buyers don't want to spend more than 20 minutes charging their cars.
So for EVs to become widespread, they'll need better batteries. And the solution lies in something called solid-state batteries.
They can be fully charged in minutes – about the same amount of time it takes to fill up at a gas station.
But that isn't the only benefit.
These batteries provide about double the range (the number of miles you can drive on a full charge) than that of current EV batteries.
They're also safer, more efficient, and require fewer metals than current EV batteries – which means that the cars powered by them will be cheaper, and we won't hear stories about EV batteries exploding.
But there's an obstacle for their application in EVs – and it's creating a massive profit opportunity for us today.
The Lifeblood of These Batteries
These batteries require quite a bit of lithium – a key tech metal we've spilled a lot of ink on in these pages.
If you're just joining us, tech metals are key materials required to build out some of the biggest advancements of our lifetime – including EVs.
My colleague and Casey Research commodities expert Dave Forest shared his view on these critically important metals in an interview with Daily Cut editor Chris Lowe:
Lithium, nickel, cobalt… [Tesla] can't make a single car without these metals. They're key components in rechargeable batteries that serve as "motors" in EVs. Without these metals, these batteries can't hold a charge.
Lithium is key to the EV rollout. And it's not too late to buy in – because the market's about to face a massive supply shortage.
Supply Crunch Will Send Lithium Soaring
Between the EV rollout… and the lithium already used to power everyday devices like laptops and smartphones… demand for the metal is soaring.
And there's not enough new supply to meet demand.
Battery demand is expected to grow by almost 600% by 2030. Lithium demand could grow 40 times between now and 2030.
But lithium supply will not likely catch up.
One of the main reasons for the lithium supply crunch is the lack of investment in new mines and supply chain issues. Dave again…
At the same time, my colleagues in the mining industry are struggling to find supplies of these [tech] metals. In some cases, we mine them in only a handful of countries. Many of them, such as Indonesia, the Philippines, Argentina, and the Democratic Republic of the Congo, aren't very stable.
That sort of problem can't be solved overnight. And it takes years to bring new mines online.
S&P Global forecasts the lithium market will be in a state of deficit all the way to 2030.
That's great for the lithium price. In the last 12 months alone, it soared by 379%. And that's just the beginning of this rally.
As the sheer scale of EV adoption outstrips supply… that will put a lot more upward pressure on the lithium price.
How to Profit
Investors who get positioned now will reap all the benefits from the growing EV market…
Fortunately, after Dave's fiasco in Texas, he started researching the solutions to the EV charging problem. Any new trend comes with problems that innovative companies solve.
And he put together this briefing on the best ways to play it.
Good investing,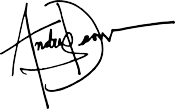 Andrey Dashkov
Analyst, Casey Research
P.S. You could also start with an ETF that holds a diversified portfolio of lithium mining companies.
The Global X Lithium & Battery Tech ETF (LIT) holds a portfolio of 40 companies that includes lithium mining companies, battery-makers, and carmakers.
Just remember to position size accordingly, and never bet more than you can afford to lose.