By Andrey Dashkov, analyst, Casey Research
"Trends in motion tend to not only stay in motion, but accelerate."
That's a quote from Casey Research founder Doug Casey.
And right now, there's a huge trend in motion…
If you play it right, you could earn over 600% in a single year. That's a 7x return.
In a moment, I'll show you an example of a little-known company that's pushing this new, multitrillion-dollar trend… how it's making early investors rich…
And how you can play it, too…
If this is your first time reading the Dispatch, welcome. If you've been here before, welcome back.
At the Dispatch, we have two goals:
To introduce you to the most important investing themes of the day, and

To show you how to profit from them.
We do this by showcasing ideas from our in-house investing experts: Dave Forest and John Pangere. And from the founder of our business, Doug Casey.
"Net Zero" Could Add Zeroes to Investors' Returns
The trend is called ESG (short for environmental, social, and governance) – and it's massive.
With hundreds of billions of dollars already committed to ESG goals… and more support coming from both the public sector and private firms, it's well on its way to being too big to fail.
How can I say that? Well… the U.S. is on track to hit net zero emissions by 2050.
It means that it wants to use technology and innovation to produce cleaner energy and lower its carbon footprint.
And it'll make way for electric vehicle infrastructure… clean energy… and so much more.
The most important issue is the transformation of the energy grid. Electricity demand is growing as people are buying more electric vehicles… Plus, the grid itself is aging. It can't handle heatwaves, winter storms, or cyberattacks.
It needs a massive overhaul… and it's already happening.
The $1.2 trillion spending bill approved by Congress earlier this month called for $65 billion to go toward grid infrastructure improvements, and $50 billion toward weather and cyberthreat resilience.
This news is definitely helping lift the shares of the companies involved in the "grid upgrade."
"Green Warrants" Are Best to Play This Trend
Over the past year, an ETF (exchange-traded fund) tracking "smart grid" companies, which are part of the bigger ESG trend, has beaten the S&P 500. It rose by 47% as of writing, compared to the S&P 500's 32%.
That's not bad… but what if we could get performance almost 14 times higher?
To do that, we need to dig deeper into the ESG space using the power of warrants…
Delivering Life-Changing Returns
Electrification is part of the massive ESG trend that, some say, could be worth hundreds of trillions of dollars.
And a company called Custom Truck One Source (CTOS) is definitely a part of it. It doesn't look like a wishy-washy firm that uses ESG as a cover for flimsy business, either.
It's very down-to-earth. It's simple. It's based in Kansas City, Missouri.
And it works.
Here's the company's ESG pitch: it leases trucks to electric utilities.
That's it.
No flashy presentations, no platitudes, no vapid "mission statements."
Yet, it helps advance the ESG agenda by growing electric transmission capacity and helping the country move to cleaner sources of energy. And it has made some of its investors quite rich through the power of warrants.
Take a look at the chart below. Please note, we're not recommending you buy CTOS.
Over the past year, the company's share price has risen by 156%. Not bad.
But it also has publicly traded warrants… and they have soared by about 653% as of writing, over the same time frame.
This is what we mean by "green warrants." These are warrants that are tied to the massive multitrillion-dollar ESG trend.
Best of all, warrants are as easy to trade as stocks.
You've just seen what they are capable of… but there are more opportunities available, of course.
In fact, our in-house expert Dave Forest and his colleague John Pangere have a whole portfolio of warrants for you to consider…
Their track record is impressive… Dave's method has delivered gains as high as 1,407% in just over a year… 2,805% in a year… and 4,942% in about 15 months.
And several are set to benefit from the growth of megatrends like ESG.
Good investing,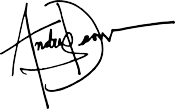 Andrey Dashkov
Analyst, Casey Research