By Andrey Dashkov, analyst, Casey Research
We're just weeks away from the U.S. election.
And no matter your political views, the outcome is sure to cause volatility in the markets.
We're already seeing a spike in the CBOE Volatility Index (or VIX), Wall Street's "fear gauge." Since the beginning of the year, VIX is up 91%.
But you shouldn't get caught up in the noise.
There's lots of uncertainty ahead. But one thing is certain: Gold is still one of the best ways to supercharge your portfolio… and protect your savings.
Here at the Dispatch, we believe it's headed for a historic bull market – no matter who wins in November.
But that doesn't mean it'll be totally immune to the short-term volatility that's already shaking investors.
So today, I want to show you what could happen to gold following Election Day…
Scenario 1: Gold Dips Before Moving Higher
History shows when a Democrat wins, gold dips slightly… then moves higher.
Take a look at the chart below. It shows gold's average performance during an election year, after a Democratic win, since 1980.
You can see that gold dips slightly, a little more than 1%, in the months following Election Day.
In today's prices, that would mean a drop from $1,897 to $1,878, just $19.
However, gold quickly recovers, and continues rising, finishing up about 3% for the year.
If history is any guide, there might be a slight weakness in the price of gold should Biden win in November. So in this case, I suggest holding on to your gold positions… and don't worry if gold starts to slip.
Scenario 2: Gold Holds Steady… Then Dips
History paints a slightly different picture for gold following a Republican win.
The chart below shows gold's average performance during an election year, after a Republican win, since 1980.
Gold holds steady for about a month after the election, rising slightly… then declines sharply.
You can see that after about 90 days, gold starts to recover, down about 5% one year later. In today's dollars, that would mean a dip from $1,897 to about $1,802.
But that doesn't mean you should panic.
If gold starts falling initially should Trump win the election, it's the perfect opportunity to buy the dip… before gold recovers and runs higher.
And regardless of any post-election moves, I believe gold's long-term bull market is still intact.
Let me explain.
Why Gold Will Soar Regardless
We're headed into an election in the midst of one of the biggest crises of our lifetime – something no one could have predicted.
The coronavirus pandemic forced people into lockdowns… and shuttered world economies.
And I believe that, no matter who wins, the next president will likely continue plowing money into the economy to help get it going. Take it from Casey Report chief analyst Nick Giambruno:
There's no question that, when faced with the choice, politicians will always choose the money-printing option, which inevitably destroys the currency.

We're already seeing that play out in this crisis.
Right now, the U.S. government is stimulating the economy at a historic scale. It's printing new money at an unprecedented rate… and weakening the dollar.
The U.S. Dollar Currency Index (DXY), which tracks the strength of the U.S. dollar against other currencies, is down 6% over the last six months.
And as the government spends more and more, it'll need to keep interest rates low – even negative – in order to afford its own debt… that it'll continue to rack up. And the Fed has pledged to keep them low through at least 2023.
That's great for gold. As you can see in the chart below, lower interest rates will drive the price of gold higher.
This is why I believe the long-term outlook for gold is still strong – no matter who wins the election.
It's true that we might see a short-term dip in the gold price in the weeks and months after.
But I think that's just an opportunity to buy… and prepare for the higher run ahead.
Buying and holding physical gold is one of the best ways to get exposure. But if you're looking for something more practical, I recommend the SPDR Gold Trust (GLD).
The VanEck Vectors Gold Miners ETF (GDX) is also a great option. It holds a basket of gold mining companies. It tends to be a little more volatile, but can deliver even higher returns as gold rises.
And as always, make sure to position size appropriately, and never bet more than you can afford to lose.
Good investing,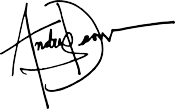 Andrey Dashkov
Analyst, Casey Research
P.S. Gold is one of the best ways to supercharge your portfolio. And if you're looking for the best chance at big gains… Casey Research founder Doug Casey just went public with his winning gold strategy.
This method made Doug millions. And he's revealing exactly how you can use it for 10x… 20x… even 50x returns. Just go right here for all the details.